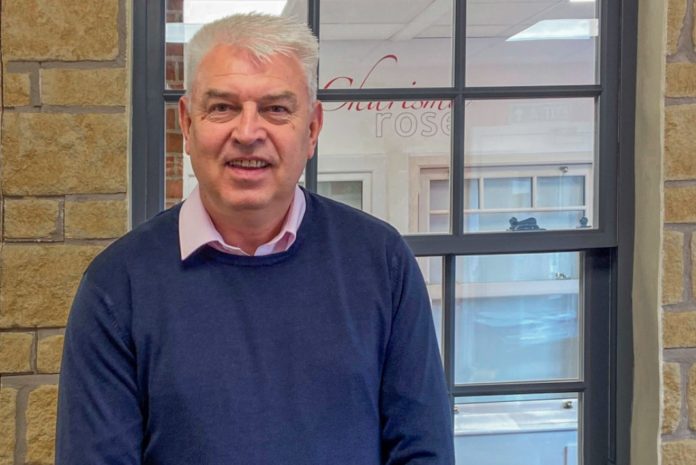 Sash window manufacturer Roseview Windows has increased its focus on customer service with an expanded customer care team headed up by a new customer care manager, Brian Read. Brian brings a wealth of knowledge and experience to Roseview's operation, having spent many years in the UK and America running customer care functions at high-end companies such as Mecho Systems, PPG, Rationel and Cherwell Windows. The majority of Brian's time has been spent at manufacturing companies, largely within the fenestration industry.
Brian's initial priority is to change Roseview's focus from a traditional service and parts team to an expanded, modern customer care team with a wider and more complete customer care remit. To that end, Brian has already increased the team by adding an extra service engineer plus an extra office-based customer care representative.
"Roseview has a great reputation for customer service, but there's always room to do better," said Brian. "For a nationwide company of Roseview's size, manufacturing as many high-end sash windows as we do, the existing service team was remarkably small. That's testament to quality of the products we make. But my goal is to improve that further by transitioning from a traditional parts and service operation to a more modern customer care team that assists customers all the time, not just when things occasionally go wrong.
"In my short time here, it's already clear that Roseview is a forward-thinking company. I'm looking forward to the opportunity to bring a new level of service excellence both to Roseview and the industry."
Richard Burrells, Roseview's managing director, added: "When I met Brian, I was impressed by the fresh vision he has for customer care in the window industry. Along with the other improvements, modernisations and investments we're making, it's already clear that Brian and the customer care team he is building will be a great asset to Roseview. Brian and his team are focused on delivering outstanding customer care to our customer, and I'm looking forward to seeing what the future brings."