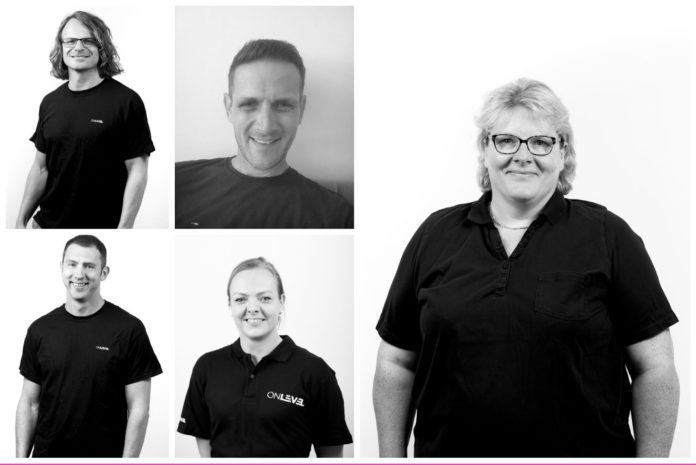 Recent appointments to the the glass hardware business OnLevel include Heinrich Schulz, Katharina Vangberg-Brinkmann and Loay Azzeh, who were all employed within the business' research and development team. Martyn Eveleigh joined as UK operations director, and Daniel Trump as quality and environmental manager, with Andreas Illenseer joining the purchasing team and Irina Alexopoulos adding to the finance team. Discover more about the team online, here.
From relatively humble beginnings in the UK, in February 2017, OnLevel has developed at quite a pace. From the outset, OnLevel has set out to challenge, review, and improve glass hardware solutions, striving to bring innovative solutions to the market that add true value.
Clever design, easy-to-install products and customer service are key foci for OnLevel. Its ethos has been about developing products that add real value, through innovation. To deliver on this mantra, OnLevel has continually invested in resources: stock, product development, personnel, technical sales, accounts, warehouse staff, plus a much larger warehouse and office space. OnLevel moved to new office and warehouse space in 2021.
The use of digital platforms to find, review and specify products has accelerated over the last 18 months. OnLevel has adapted to this demand by launching a new online shop, an enhanced website and a wealth of online technical product information. Its case study project sheets also highlight a range of product applications and installations, giving specifiers real-life examples of in situ solutions.