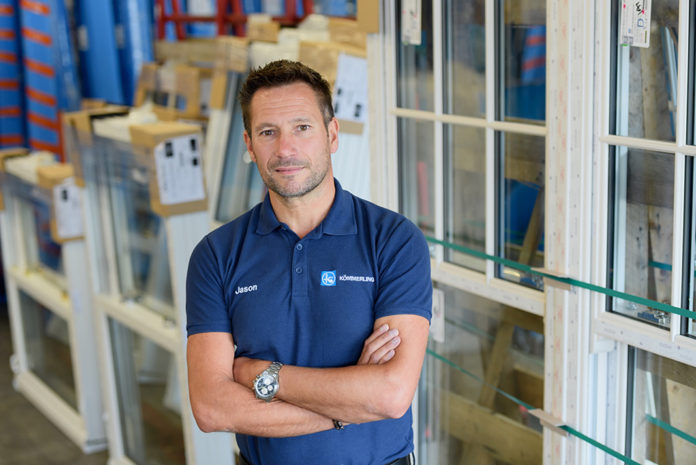 After two and a half years at Profine UK as area manager for the south of the UK, Jason Scrivens has been appointed as national fabricated sales manager, following the successful purchase of essential assets from Aperture Group in May, 2020.
The new role is said to be a perfect fit for Jason, given his previous experience in manufactured windows and doors, including vertically sliding sash windows. His new remit will be to help ignite sales of the Evolve sash window which will benefit from the exclusive Greenline compound from Profine and sales of fabricated WarmCore products, including bi-folding doors, patio doors casement and flush sash windows.
His role will also involve the liaison between customer and technical departments, as Profine puts in place a five-year product development strategy with the investment, resources and expertise of Profine Group.
Jason commented: "I'm thrilled with the new role and look forward to harnessing my experience in the fabricated products sector for the betterment of our customer base. The future for our business in the UK now looks better than ever and so the job is now to help realise our considerable potential."