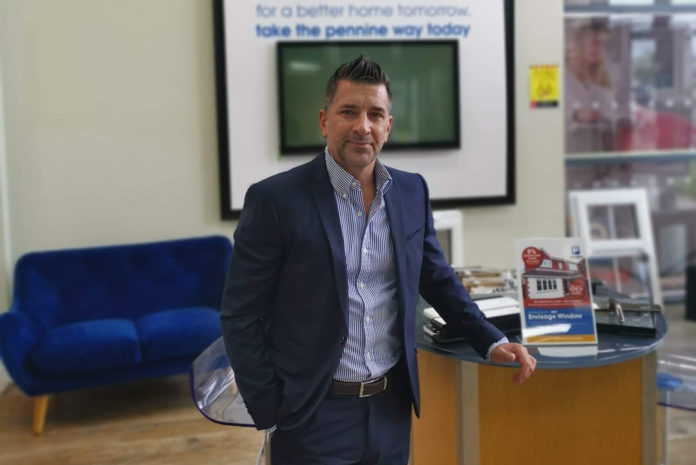 Pennine Home Improvements, the North-East based improvement specialist, has appointed Nigel Morris as sales director.
Nigel is said to bring a wealth of knowledge in the home improvement and construction sectors, with over 20 years' experience gained in strategic positions for industry giants, including Isover UK.
Having enjoyed a hugely successful 15-year spell as national sales manager within the industrial engineering division at Saint-Gobain, Nigel went on to join Isover UK as divisional sales director, a role which saw him develop commercial strategies for thermal and acoustic insulation products within the residential and commercial construction sectors.
With over 40 years and 30,000 installations under its belt, Pennine part of the £40m+ turnover Conservatory Outlet Group. The business is said to be close to launching a number of innovative new sales enhancement projects to accelerate its growth, and Nigel will reportedly be key to their successful roll-out.
Greg Kane, CEO at Conservatory Outlet Group, commented: "Following a rigorous recruitment process, we're delighted to welcome Nigel on board to the Pennine team. His role is vital to the growth and development of the business, and Nigel has already proved himself to be an exceptional leader and motivator. He has already onboarded two fantastic new recruits to his team that will specialise in online sales, ensuring we have the right talent to continue to build a strong and sustainable team for the future.
"With a number of exciting projects for Nigel to launch this year including embedding both our new online 'Professional Design Service' tool and our customer-facing app, he'll have plenty to get his teeth into. The future is looking very bright indeed for Pennine."
Nigel's appointment follows a number of key recruits for the retail business in the past six months, including recently appointed managing director, Jonathan Young.
Nigel said: "I'm hugely excited to be joining a fantastic and very passionate team at Pennine. There is huge potential for further growth, and I'm eager to get started embedding our latest sales strategy to take the business to the next level.
"This year has proved to be an exceptional one for sure, and with the challenges this presents we have a huge opportunity to further utilise technology to deliver an enriched and inclusive experience for new and existing customers.''