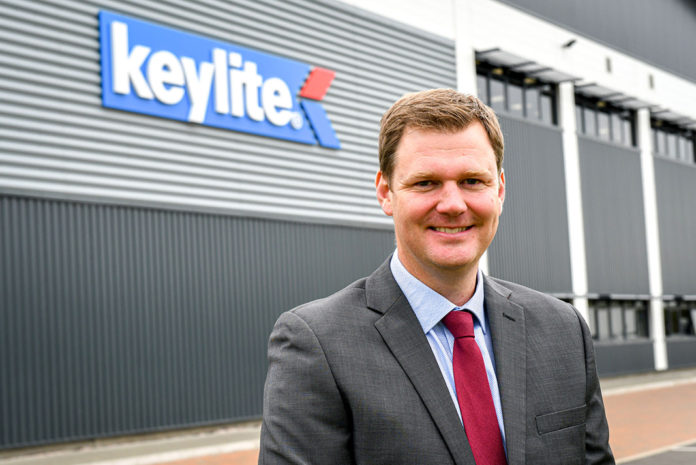 Keylite Roof Windows (Keylite), part of The Keystone Group, has appointed Jim Blanthorne as managing director.
With over 18 years' experience in operations and senior management roles within the building products market, including four years as operations director for Keylite, Jim is said to bring a 'wealth of knowledge and passion' to the role.
Jim commented: "In my new role I'm looking forward to building on the successes of previous years. Keylite is a multi-award winning, global supplier committed to manufacturing innovative products supported by extensive R&D and exceptional quality.
"We have a fantastic team; together we will continue to provide outstanding service to our customers and progress our relentless pursuit of innovation. Keylite has undergone a major investment programme in recent years and we will continue to invest to ensure we deliver on these promises."
Sean Coyle, chairman of the Keystone Group, added: "I am delighted that Jim is taking over the reins at Keylite Roof Windows after having played a huge role in the successful development and growth of the company over the last four years. On behalf of the Keystone Group Board, we look forward to working with Jim to deliver our ambitious growth objectives for the business."