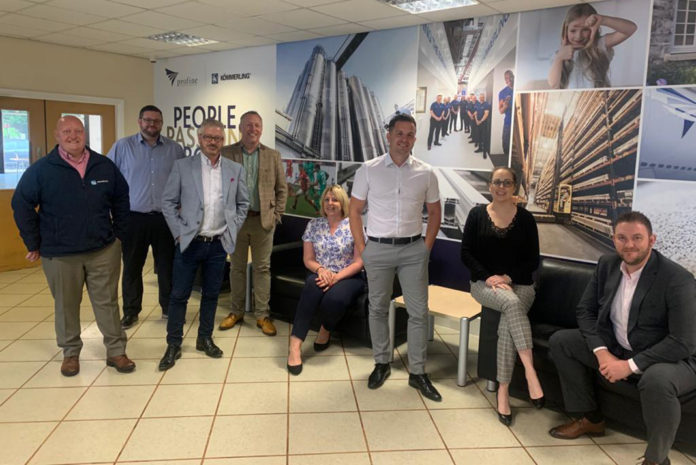 Profine UK has expanded its sales team following the purchase of the Evolve, Legend and Warmcore brands earlier this year and following on from an 18-month period of strong growth for the Kömmerling brand in the UK.
The sales function of Profine UK is led by Brian McDonald, sales director, who has been with the company for over five years and is supported by area managers, Gareth Parton, Ian Smith, Gary Tamburro and newly appointed Neil Coutts, who had been the customer service manager in both the previous businesses.
Completing the team are Leigh Cooper as commercial manager, Jason Scrivens as national sales manager for fabricated products, along with an internal sales team under Paula Wilson, sales administration manager and Katie Wilson, sales integration manager.
Brian McDonald commented: "Given the new nature of the business, we've carefully extended the sales function with new internal and external resources. It's a great team and one that is busy supporting existing customers and notably, helping to drive new business opportunities.
"We're sat on a considerable number of strong leads at present, yet our focus has been to get the new facility at Huthwaite up and running quickly and we're already extruding 12 Kömmerling tools, with the remainder planned before the end of the year. Regardless of the Brexit negotiations, we are now in a great place as a business, with further investment planned in 2021."