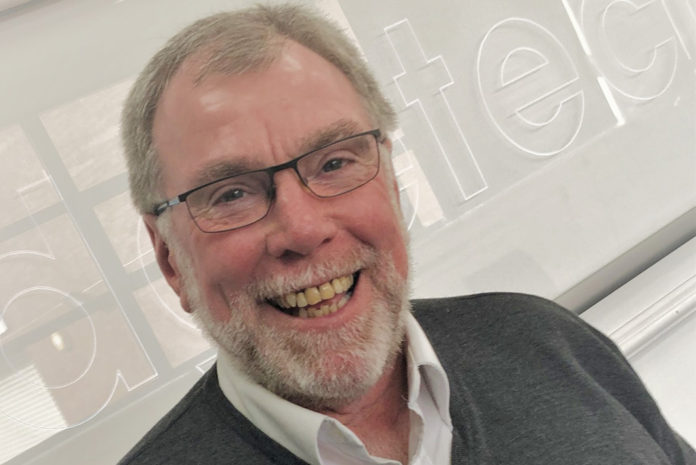 Alan Fielder, Edgetech's experienced sales and marketing director, is leaving the company after 12 years.
When Alan first joined the firm back in 2008, warm-edge technology was still in its infancy in the UK. Over the decade that followed, he was an integral part of the team that helped popularise it – to the extent that now, in 2019, warm-edge has firmly established itself in the mainstream.
Overseeing the company's UK sales activity, Alan is said to have helped hundreds of IGU manufacturers increase quality, efficiency, and enjoy sustainable, profitable growth.
He was also at the forefront of Edgetech's 'Journey to C' roadshow tour in 2010, that is reported to have helped establish window energy ratings and eased the way for fabricators and installers to achieve them.
Edgetech managing director, Chris Alderson, commented: "We want to thank Alan for all his hard work and commitment over the last ten years, and we've been pleased to support him in return over the last two to three years.
"He's hugely passionate, knowledgeable, and has been a fantastic ambassador for Edgetech. His day-to-day involvement and unique sense of humour will be greatly missed!
"He's well-liked and respected throughout the industry, and we look forward to hopefully continuing to work closely with him. We wish him all the best in the next phase of his life and career."
Alan Fielder commented: "My time at Edgetech has been an absolute blast, and I would like to thank my colleagues past and present, our wonderful customers and our worthy competitors for their sterling contributions to a very enjoyable journey – it's been something of a privilege.
"I would hope that anyone who has had dealings with me in any capacity will have found me fair and honest, and felt they were treated the way I would like to be treated.
"Moving forward, I would like to think that my knowledge and experience of window and door systems, fabrication, installation, insulating glass, sales and marketing may be of value to folk in the UK fenestration industry, and would certainly consider a few days per week consultancy if the right things come along.
"My wife Susan and I have been planning a permanent move to our little house on the beach on our beloved Isle of Wight for some time now, and in 2020 we'll be looking to make that a reality. I also have a small collection of quite interesting guitars, so it might be an idea to learn how to play one of them!"