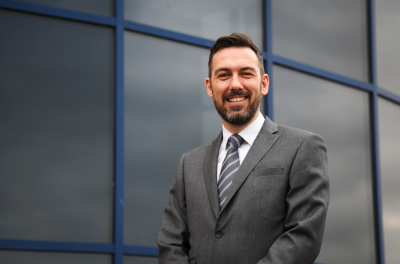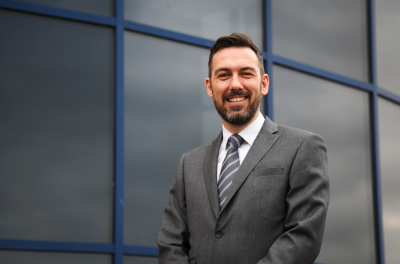 After a recent name change, Avantek Machinery is continuing its busy period of expansion by appointing Nigel Bishop as its new national sales manager.
Formerly Wegoma Machinery Sales, the Avantek team says it will be bolstered by the wealth of experience that Nigel brings with him after 18 years in the industry.
Former soldier and lifeguard Nigel joined the industry in 1998 as sales director at Barrie Irons Machinery in St. Albans, progressing to MD before becoming a partner at Wegoma GB alongside current Avantek sales director, Gary Mayer and his wife, Fenya.
That partnership came to an amicable end when the recession took hold and Nigel formed his own company, Window Machinery Supermarket, which he has operated for eight years.
In that time Wegoma GB became Wegoma Machinery Sales and was acquired by Flamstead Holdings in 2014, since then undergoing a continuous process of expansion. The decision was taken to change the company's name in February.
The Avantek team has since been bolstered by the announcement of Dave Phillips as technical director. But when it became apparent that another member of the team was needed, a recommendation from Gary led to a phone call to Nigel.
"I received a call from Roger (Hartshorn, CEO of Flamstead Holdings) asking me to meet up with him and managing director, Dave Watts," said Nigel. "Once I'd heard their plans for the future of Avantek I couldn't resist getting involved. It's a fantastic opportunity and I'm chomping at the bit to get started.
"With the resources we have behind Avantek we'll be able to develop and advance our product range. I'll also be heavily involved in expanding our machinery division and service department, along with lots of other exciting plans for the future."
MD Dave Watts said: "We're delighted to have [Nigel] on board. He's got an incredible amount of industry experience, plus bags of enthusiasm and ideas. We're all working hard to take Avantek to the next level and Nigel is going to play a key role in helping us to achieve that."
Avantek Machinery will be exhibiting at The FIT Show on stand 330 in Hall 3.