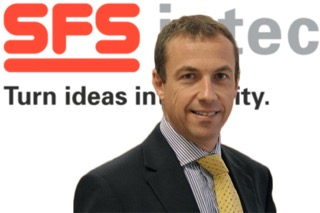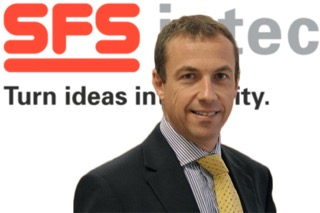 SFS intec has appointed David Wigglesworth as the UK new managing director, to be based at the company's UK HQ in Leeds
The company says that with more than 14 years of experience at MD level, eight of which have been spent within the construction industry at door opening solution company, ASSA ABLOY, David brings a wealth of industry knowledge and a clear insight into the challenges ahead.
David said of his new appointment: "It's a really exciting time to be joining such an excellent company and organisation like SFS. The future outlook for the construction industry is optimistic and there is a great opportunity to strengthen our market proposition and offering to our customers. I am very much looking forward to working with the SFS team and to build on the already outstanding service and quality product solutions we provide".
Arthur Blank, general manager at SFS intec AG, commented: "We are absolutely delighted with David's appointment as MD for SFS intec. David will lead the development of our UK business which is key to cement and maintain our position at the forefront of this competitive marketplace, ensuring our products remain the better choice for customers across the UK and Ireland by championing our core brand values – from exceptional innovation, quality and performance through to outstanding customer service and technical expertise. I know the whole team joins me in extending a warm welcome to our new colleague, and I look forward to working with David to achieve our ambitious, long-term business goals."