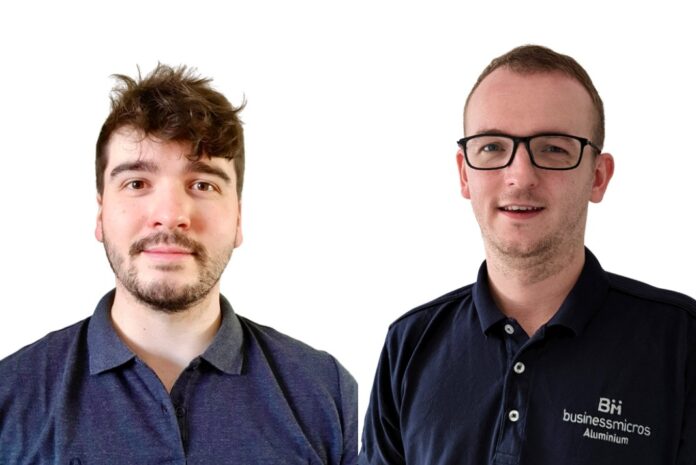 BM Aluminium has recruited two people to its support team: John Chambers and Luke Taylor. The company is investing in more in-house resources to keep pace with the continuing demand for its LogiKal processing software.
John is BM Aluminium's second line support technician, advising primarily on the CNC aspects of LogiKal and helping customers with new and existing machine links. He is working closely with CNC implementation manager Dan Hodges, providing post-installation support to customers via email, phone and TeamViewer.
Luke joins the business as trainee support technician, joining his brother Jack, who has been a member of the BM Aluminium support team for almost five years. With all five of the support team now back in the office, and sharing their knowledge and experience, Luke is quickly getting up to speed with all aspects of the software and is already answering queries from customers, the business has reported.