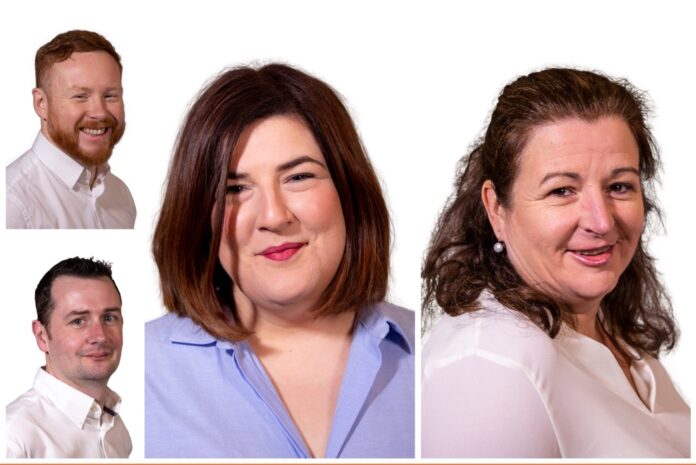 The Business Micros Group has announced promotions within its core operation, designed to ensure that customers get an even better purchasing, installation and support experience. The senior management team now compromises Nick Bailey as head of sales, David Stockwell as head of installations, Jude Knowles as head of operations and group HR and Glynis McKnight as head of finance. Directors Graeme Bailey and Jim Cronie remain in strategic roles, overseeing the whole of the Business Micros Group.
Between them, Nick, David, Jude and Glynis already have almost 90 years' experience with the business. Jude Knowles explained: "As a team, we are now managing the day-to-day operations of the PVC-U side of the business, reporting to Graeme and Jim but giving them more time to shape the future development of the group."
Nick added: "We will be working much more closely together so that customers get a more rounded and joined-up service from us, all the way from initial enquiry right through to follow up support. We'll be looking to strengthen our partnership with customers and introducing ways to increase the value our software can bring to their businesses.
"Customers can expect to see new subscription options, even more efficient installation processes and new support tools such as online tutorials, videos and downloadable guides. Our focus is on making us an even better company to do business with."
Graeme said: "The huge amount of experience across the team means they are more than capable of handling anything that gets thrown at them. They've got some exciting new plans but at the same time they offer the kind of continuity which I know our customers really value."