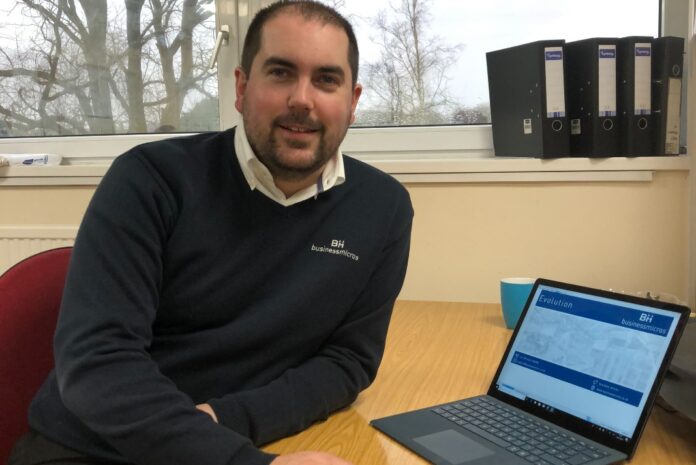 Chris Bailey has retired from his role at Business Micros, after a 23-year career in the glazing industry. Reflecting on his career, as well as the colleagues and customers who have become treasured friends, he said that he will treasure the kindness and support that people have shown, adding: "I'm really proud of what we achieved."
Chris joined the software specialists Business Micros in 2002 as a machine technician, progressing by 2012 to sales and installation manager before broadening his experience in fabrication and, later, machinery sales. As a technician, he specialised in the machines and associated software machine links.
He spent much of his time travelling the UK, commissioning machines, with regular trips to Europe, the US and Turkey to meet suppliers and get the inside track on how to help fabricators get the most from their installations. He said: "It was hard work, especially being away so much, but at many of my customers' offices it was a home from home experience, which I loved. We had some great adventures overseas."
Chris has been described as one of the driving forces behind the implementation of Business Micros' EvoNet ERP system, which enabled fabricators to join up processing, planning and production. He said: "There was always a willingness in the PVC-U market to embrace factory automation and make the most of the efficiencies we knew EvoNet could deliver.
"In fact, customer after customer placed such faith in me and the rest of the BM team. They gave us almost free rein to help transform their factories into paperless environments using bar code scanning stations. I'm really proud of what we achieved.
"What has stayed with me ever since is the fact that I could walk into the likes of Lancashire Trade Frames, Keyframe or Fineline any time and be treated as one of their own. Even after all these years, I know that I still could. Being so young, and having that amount of faith put in me by Business Micros and our customers massively boosted my confidence.
"It wasn't long before I was joining in with corporate golf days, signing up for charity bike rides and even driving a classic Ford Capri all the way to Monto Carlo for the 2016 Madi fundraiser. Over the years, so many of my customers have become my friends, along with plenty of colleagues and competitors.
That's just how this industry works. I think it's why so few of us ever want to leave.
"Looking back on my career, there have been so many highlights. But friendships, and the kindness and support that people have shown and continue to show me, stays with me. That's what I treasure."