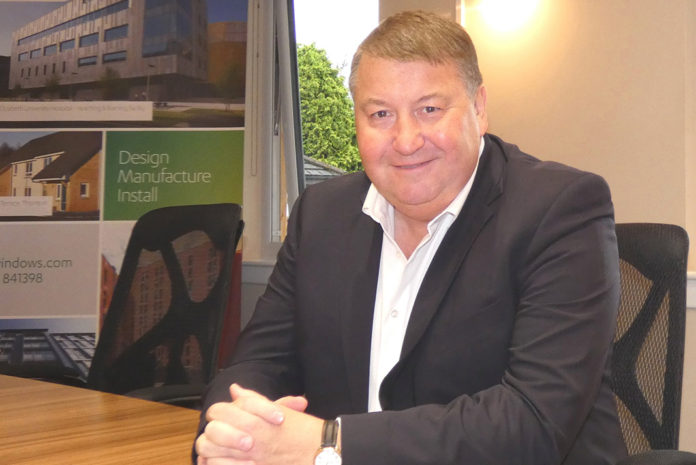 CMS Window Systems has appointed former Tyman CEO, Louis Eperjesi, as chairman, adding significant building product manufacturing and supply expertise to its senior management team.
Louis brings three decades of director-level experience to CMS, having most recently been CEO at Tyman, owner of the ERA door and window hardware brand, and he continues to be a non-executive director of Ibstock. His track record in the building products market includes senior roles with some highly respected brands, including Kingspan, Baxi, Lafarge and Mira.
The chairman's appointment is said to be another important step for CMS as it targets growth of more than 25% in this financial year. The expansion of its aluminium facade division fuelled by new contract wins UK-wide, and new supply relationships with social housing and housebuilding sector clients across Scotland and the north of England, look set to drive this growth, along with the evolving CMS Trade division serving Scotland's trade installers.
Louis Eperjesi said: "The growth of CMS to become one of Scotland's most successful manufacturing businesses of its kind in the space of just 13 years has been extremely impressive and shows that ambition and drive underpin everything at CMS. I am looking forward to being able to make my contribution to the exciting future that lies ahead for the business."