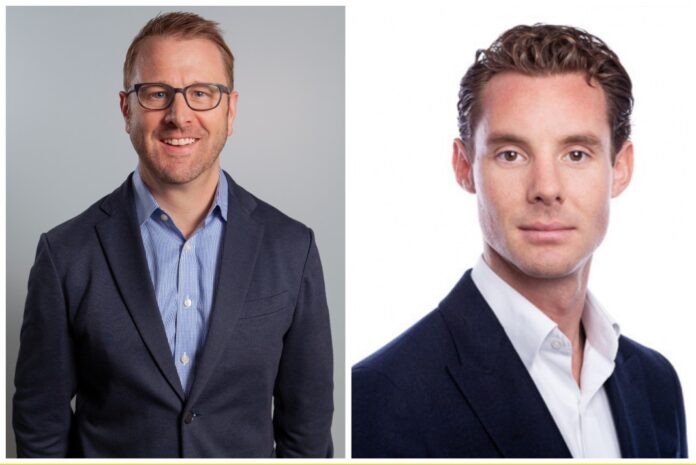 Leaders of Cyncly, a global provider of software and content solutions, have made two new appointments to the business' executive team. Matthew Blosl is to be the firm's chief revenue officer, and James Hamilton has been appointed chief operating officer for the business.
"We are excited to be enhancing our executive team as Cyncly undertakes an ambitious multi-year plan to extend our leadership in software and content solutions for the home improvement industry," said David Tombre, CEO. "With seasoned leaders in place to scale and execute our plans, we can be confident in building on our customer-first strategy, offering a greater breadth of integrated solutions to support customer success."
Matthew joins Cyncly as a proven executive with more than 20 years of experience building, leading and scaling organisations in high-growth environments, we are told. The business' leaders hope that Matthew's expertise and passion for developing and implementing growth strategies for complex sales and client success teams will support Cyncly's growth. Key priorities for the chief revenue officer role will include executing Cyncly's go-to-market strategy, delivering a seamless experience along the complete customer lifecycle and growing the firm's customer base.
As chief operating officer, James is set to work closely with the CEO on group-wide strategic priorities, and to lead efforts to enhance Cyncly's customer-first strategy. He is also tasked with driving Cyncly's mergers and acquisitions agenda, to create greater value for customers, anticipate market changes and shape future needs. James will maintain his responsibilities as chief financial officer (CFO) in addition to the new role, on an interim basis until a new CFO is appointed.
The expanded executive leadership team exists to further support and enable Cyncly's business units to apply industry expertise in support of customers at every stage of the home improvement process. For more about the business, visit cyncly.com.