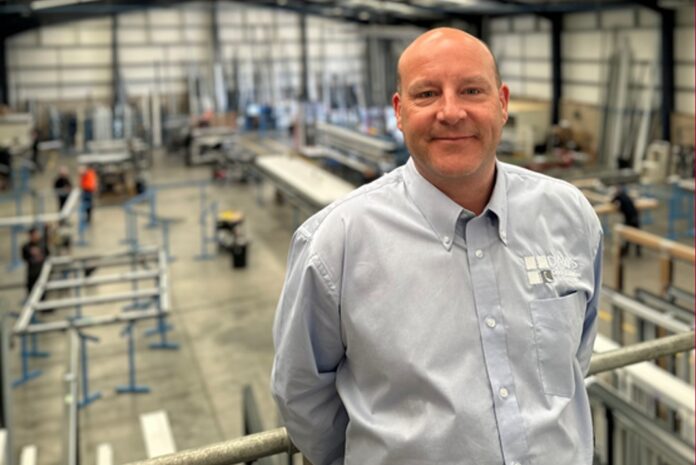 Leaders of the trade aluminium supplier Door and Window Systems (DAWS) have appointed Phill Cresswell as sales director. Phill, 49, has more than 26 years of experience in the world of fenestration, has worked across all market sectors and is described as a well-known face within the industry.
"Phill is a known quantity to us, having spent 12 years working with us earlier in our careers, so we all know how each other operates and what our individual strengths are," explained Julian Wetherall, DAWS' director. "We have exciting plans to scale the business, and so from our perspective it's a perfect fit and perfect timing!
"He has a wide range of skills and a proven track record of working with clients over long periods of time. Phill will be a great asset to our team."
Commenting on his appointment, Phill said: "These are exciting times for DAWS, with plans to scale the business from its impressive base. I am very honoured to be a part of it.
"DAWS has already gained an excellent reputation in the industry as the trade aluminium supplier that you can rely on. I am excited by where we can take things.
"Having the opportunity to work with people I know was a major plus for me as we know how each other
ticks. And being able to become a shareholder was also a major point in cementing my decision to leave such a great business as Heritage Trade Frames."
Phill is to take up his role immediately, working with new and existing clients. "I am looking forward to utilising my skills and experience as a part of the team to help DAWS achieve the next stage of its development," he concluded.
DAWS is based in Knowsley, Merseyside. The new appointment follows the firm's move to a three-acre, purpose-built site. The firm added a new Kombimatec machine to its operations earlier this year.