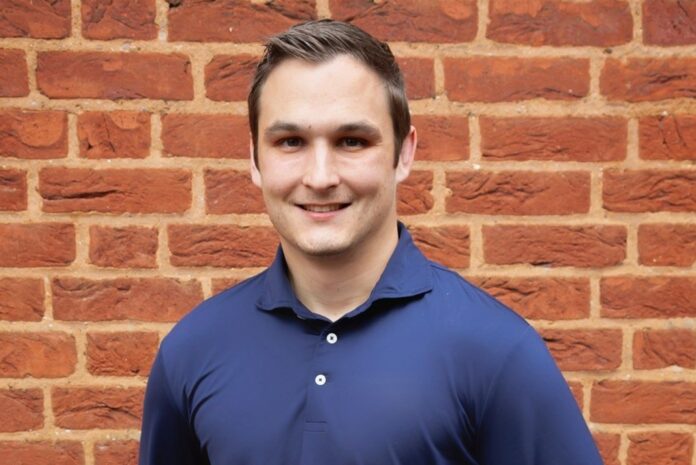 ERA, one of the UK's leading home security and fenestration component providers, has extended its commitment to product and customer service excellence, with the appointment of a new head of engineering. Matthew King, who has over 10 years' experience in engineering management, is responsible for further enhancing ERA's design and manufacturing capabilities, to help drive sustained business growth throughout the fenestration, distribution, specification and consumer markets.
Leading ERA's team of engineering experts, Matthew is to implement dedicated strategies, in conjunction with ERA's design and customer service teams, to improve approaches to customer application, product development and engineering project management. This includes the expansion of ERA's bespoke manufacturing capabilities, as it continues to work in partnership with door and window manufacturers to develop hardware and security solutions that set the standard for quality and performance.
Matthew joins ERA from the ZF Group, where he was engineering manager for customer products and projects. Starting his career as an engineer at BMW UK, Matthew was previously a project manager for Ford Motor Company in Germany, and has extensive experience in product development, cost negotiation and project management.
Of his new role, Matthew said: "ERA is renowned throughout the industry for not only setting the standard for product quality but meeting the most demanding bespoke specifications. Throughout 2022, ERA will be continuing to invest in core areas of the business to ensure it continuously improves and expands its comprehensive product offering, in order to successfully meet the needs of its customers. I am extremely proud to be playing a central role in achieving this. The engineering team and I are already working hard to achieve these objectives and I look forward to the year ahead."
As part of his role, Matthew is set to work in partnership with ERA's UKAS-accredited test house at its headquarters near Birmingham, to ensure that every single product is designed, manufactured and tested to the highest possible standards. For further information about ERA's diverse portfolio of security products, including its smart home offering, visit www.eraeverywhere.com or contact the sales team on 01922 490 000 or by emailing info@eraeverywhere.com.