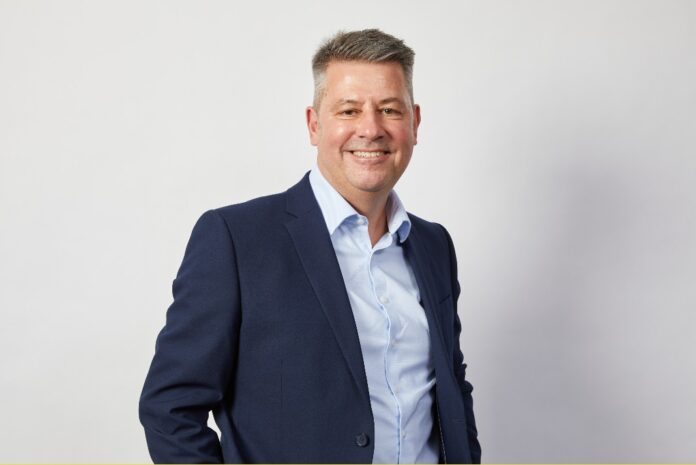 Leaders of Eurocell, a distributor and recycler of PVC-U building products, have appointed Darren Waters as the business' new CEO, effective from Thursday 11 May. Darren took over from Mark Kelly, who is retiring after seven years at the business.
As CEO, Darren is responsible for steering the business through the next phase of growth and positioning Eurocell as the partner of choice in sustainable building products. He brings more than 20 years' experience in the building products sector and a diverse career in petroleum, heavy building materials and door and window hardware.
Darren has previously worked at Ibstock, as CEO for two years. He was also part of an executive team there. Prior to that, Darren was CEO of Tyman UK for nine years, during which he completed acquisitions and divestments as well as consolidating the business as it transitioned into a state-of-the-art facility in Wolverhampton.
As Eurocell's new CEO, Darren is committed to raising the profile of the door and window industry, championing the sector's sustainability and energy performance credentials and widening opportunities for investment. This is partnered with increased investment in people, to drive engagement and loyalty to support business growth.
He said: "I am excited to join Eurocell as chief executive officer. Having watched and admired the growth of the business for a long time as a customer, the chance to further expand the company through its next phase of growth and work with a new board is a compelling opportunity and one that I'm relishing.
"We have a fantastic innovation pipeline that helps our trade customers to grow their businesses and will allow homeowners to build affordable, low-maintenance living spaces in a much faster time frame. As we diversify and expand our services as leaders in the industry, continuing to drive Future Homes Standards, I am proud to be at the helm at what is an exciting time for the business."
Eurocell is marketed as the leading provider of windows, doors, conservatories and roofing systems in the UK, delivering 'exceptional service and value' to more than 40,000 customers. The business is also described as being 'the largest UK recycler of PVC windows, creating a circular economy for the waste generated by its fabricators and installers'.