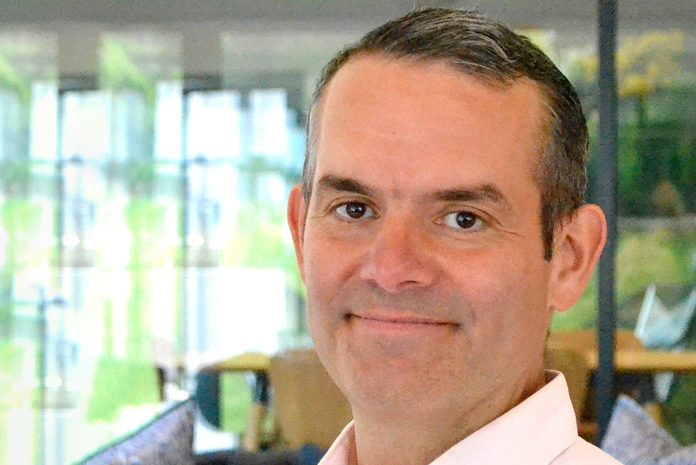 Manufacturer of aluminium windows and doors, Origin, has appointed Daniel Baker as its new managing director.
Daniel, who has been a non-executive member of the Board of Origin since 2010, is said to have been instrumental in supporting the goals and visions of the business since he joined the company 10 years ago. Following a successful career as an 'Angel Investor', non-executive director and management consultant, Daniel reportedly brings extensive experience of delivering the development and maturation of businesses like Origin.
According to Origin, the appointment comes 'at an exciting time' and signifies the company's continued growth, as it looks to explore ongoing strategic opportunities, both in the UK and across the globe.
Daniel said: "I'm extremely pleased to be leading the Origin team at what is a key time for the business. Following ten years on the board of directors, I already know the business inside out and am looking forward to hitting the ground running, building on Origin's significant success, whilst continuing to deliver the fantastic products it has become renowned for."
Daniel will replace Origin's previous managing director, Andrew Halsall, who will be stepping down from the role after over ten years with the company.
Neil Ginger, founder and CEO at Origin, said: "We would like to thank Andrew for his huge contribution towards the business and wish him all the best with his next challenge. Over the past ten years, Origin has grown and changed exponentially. In just a decade, the business has matured from a designer and manufacturer of an award-winning bi-fold door, to a global systems designer and manufacturer with products installed in over 20 countries world-wide. It's an incredibly exciting time for the business, and we are confident that Daniel's wealth of knowledge and experience will support the Origin's growth and development for the next ten years and beyond, ensuring that the business realises its full potential.
"Whilst Daniel's appointment signifies the next step in Origin's growth, the business that our customers and partners have come to rely on is not going to change, and we will continue to strive to design, manufacture and deliver, on time and in full, the best aluminium doors and windows possible. As demand continues to rise, we are looking forward to progressing with momentum, confidence and enthusiasm."