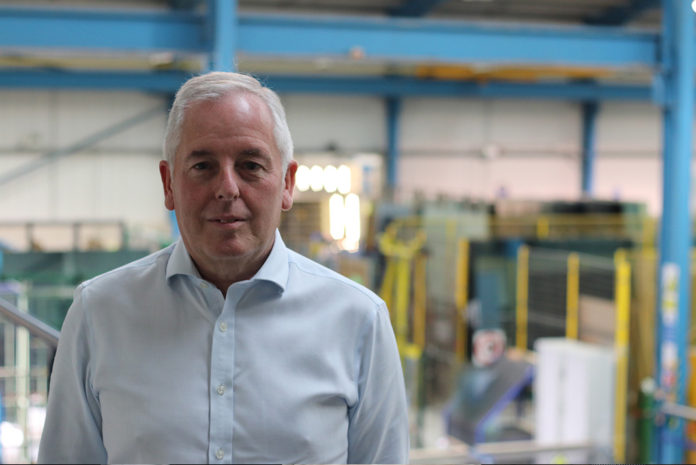 Ex-Pilkington AG boss, John Spiby, has assumed a new senior leadership role with trade IGU manufacturer, Padiham Glass.
Appointed as CEO, the former Pilkington AG general manager heads up a new management team which has already committed to a six-figure investment programme in the first half of 2019.
"There are always opportunities to grow; to be better at what we do – and to deliver a continuously improving service and product offer to our trade customers," he said.
"We're doing that through investment in equipment, machinery and software.
"What underpins this, is the corresponding investment that we're making in our culture, by instilling a genuine commitment to customer service and quality, in each and every member of our team."
Starting his career with Interpane, John moved to a role as managing director at IGU manufacturer AG Glass and Glazing in 2000. Acquired by Pilkington in 2007, he continued to head up the company until 2012, growing the business to a £16m turnover.
Moving into a new role as national sales manager, with responsibilities for architectural and commercial glass within Pilkington parent company NSG between 2012 and 2017, John became managing director of national trade fabricator, Direct Trade in 2017.
"I see no reason why Padiham Glass couldn't become another Pilkington AG. We have the capacity to manufacture more than 15,000 units a week, with scope to grow that further through efficiencies and investment," said John.
"IGU supply can be expected to remain turbulent this year. As a trade IGU specialist who is investing –and which has the resource behind it to continue to invest, and for the long term – we are building a product and service offer which will deliver a step change in approach in trade IGU supply."