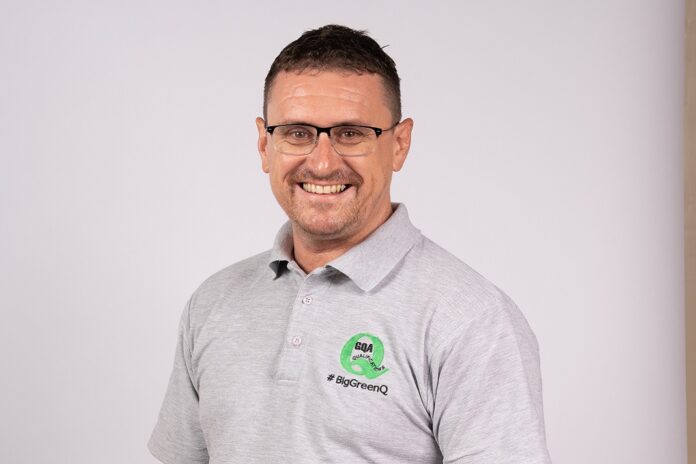 GQA Qualifications' leaders have appointed Dan Brown as strategic relationships manager. The role is a new one, created to help facilitate GQA's strategic aims and its five-year business plan. GQA is an awarding and qualifications-writing organisation for the fenestration industry.
Dan has over 20 years' experience in the fenestration industry and is set to form partnerships with key sector bodies and employers across the other areas in which GQA operates. The organisation is also aiming to offer formal qualifications and accredited training as a means of developing people and their skills to enable them to achieve their career ambitions, business leaders have said.
One of GQA's key goals is to create and strengthen collaborative relationships with relevant external bodies, trade associations and other stakeholders involved in vocational education and training. Dan is expected to engage with stakeholders to optimise GQA's representation and impact. In addition, he is also set to monitor qualification registration and certification data, identifying key trends and areas for development and support.
Dan said: "I'm extremely excited to move into this role with GQA. I firmly believe that investment in vocational training and qualifications not only demonstrates the commitment of an individual or a company to strive toward excellence and self improvement but the sense of personal pride in achieving a formal qualification can empower people with the confidence to build successful long-term careers and improve their social mobility through education. Working toward an industry-relevant qualification can also contribute to addressing skills shortages, and encourages the growth of a local sustainable workforce.
"The timing could not be better. The Building Safety Act has provided a turning point by emphasising the need for a skilled, competent workforce across all roles within the construction of high-rise buildings. GQA is perfectly placed to support the needs of the Building Safety Act through qualifications in the construction sector, especially as we are now effectively building 'glass cities'.
"It can offer product manufacturers third-party accreditation for the in-house training courses they offer their staff, providing reassurance to principal contractors regarding the safe application and installation of projects from a competent and qualified supply chain. All in all, it's a great time to be joining GQA!"