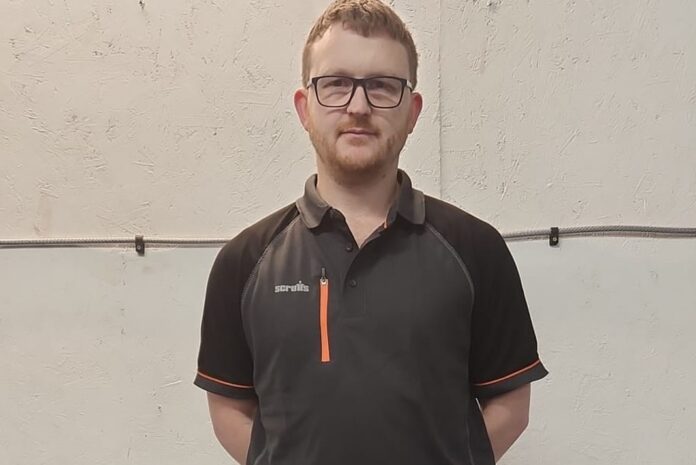 Leaders of the window machinery brand Kall Kwik have strengthened the firm's management team by appointing Josh Goodwin as technical director. The appointment allows Kall Kwik's previous technical director, Danny Jones, to take on the role of operations and commercial director while still remaining actively involved in the day-to-day engineering work at Kall Kwik.
Josh started out his career more than a decade ago at Danny's former company, DJ Engineering. After joining the business as an apprentice, he quickly progressed and later established his own company, J Goodwin Engineering, which specialises in reactive breakdown cover for PVC-U machinery.
"We're thrilled to have Josh join us on the team," said Danny. "He's a fantastic engineer who's gone from strength to strength in his career. Ever since starting with myself at DJ Machinery all those years ago, he's developed a reputation for high-quality work and a passion for engineering that gels with us perfectly at Kall Kwik. I'm excited to see what the future holds."
According to Kall Kwik's leaders, the year 2023 is gearing up to be a massive year for the company. The launch of the new Schtec range of machinery has proved a great success, and with its staff's solid commitment to delivering the business' advice, care and engineering (ACE) support package, Kall Kwik is primed to help guide customers through the uncertain times ahead, it's representative reported. To find out more about the new Schtec range, call Danny directly on 07376 106 142.
Kall Kwik expanded its operation by acquiring new premises in Halifax last summer. The move was driven by business growth, additions to the engineering team and a desire to support the next steps for machinery distribution, according to the business' representatives. The new premises, a 6000ft² space located at the former Polyframe factory, includes a warehouse storage space and yard, alongside offices.