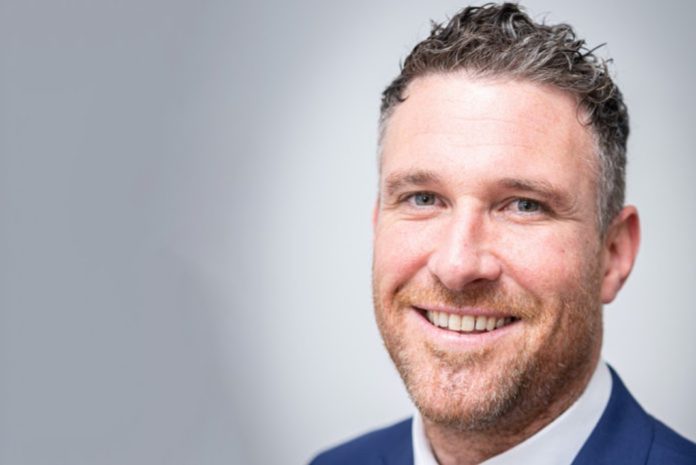 Keylite Roof Windows, which is part of The Keystone Group, has promoted its longstanding area sales manager, Jamie McGuinness, to the role of regional sales manager for the north. Jamie will be responsible for the development and delivery of a profitable sales strategy for his customers in the north of the UK, as well as contributing to the overall development of the business.
Jamie said: "I'm looking forward to getting stuck into this next challenge, supporting our loyal customer base at a regional level and providing a strategic focus on future growth plans. As market leaders in innovation and product development, Keylite prides itself on developing and supporting our customer base by offering training and marketing opportunities to help increase sales.
"From large housebuilders and specifiers to local builders' merchants and smaller building contractors, we want to ensure everyone feels supported, so that we're all working together towards one common goal. Keylite is a fast-paced, fun and rewarding company to work for, where everyone has real ambition to work hard in order to see our business grow and develop. We pride ourselves on our close working relationships and see our customers as friends and family. We have obviously faced challenges as an industry in the last 18 months, but it is these close customer connections that have seen us weather the storm together and find solutions for any issues that have arisen."
Matthew King, Keylite's sales director, added: "As our sales volumes have grown, it has been necessary to review the current sales management structure to ensure that we continue to build on our success and continued growth whilst maximising customer satisfaction. With support from Jonathan Boland, Keylite's regional sales director for UK north and Ireland, I have no doubt that Jamie will be the ideal fit for this challenging and rewarding role. We will also be recruiting for Jamie's previous role, to further strengthen the team."
Read more about Keylite Roof Windows and its product range online at keyliteroofwindows.com. To download the product brochure, click here, call 01283 200 158 or email info@keyliteuk.com.