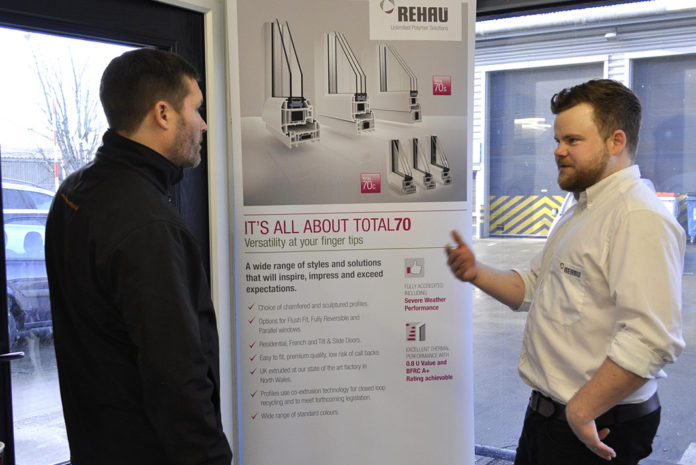 In 2017 Sam Tynan joined Rehau in a specially created role that would see him take to the road and foster new relationships with many trade counter and domestic installation businesses across the country. As the trade sales support representative at Rehau, he handles both large and small trade counters and offers support to customers wherever necessary.
With much of his time spent travelling to visit trade counter businesses and Rehau installers, building meaningful connections with his customers who previously had perhaps received little direct support, has reportedly been key to Sam's success. According to Sam, he has also been able to expose clients to new products and services that they may have been unaware of.
In addition to this product awareness, Sam has also been key in building the profile of the Rehau Partner Portal – an online tool where customers can access marketing collateral and personalised content.
Sam said: "There's been a lot to learn since working with Rehau, but I'm really happy with how this role has developed and been received by all the customers.
"From a marketing perspective it's been a great time to start the conversation as well, thanks to the portal. The personalised content that Rehau provides has put them at the forefront of innovation, and it has been received very well. The customers are pleased with the extra information that they have obtained and are now aware of a wider range of Rehau products."