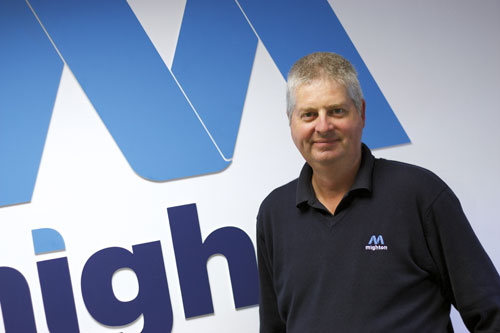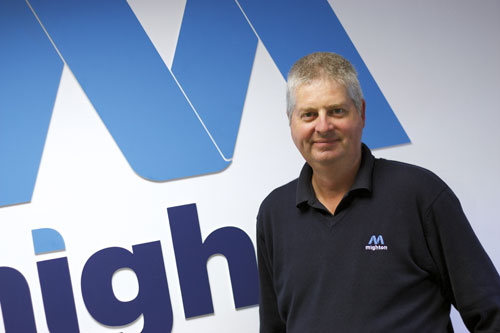 Mighton Products has appointed David Lambert as its new warehouse manager. The news follows a recent announcement from the hardware specialist stating that the company's new additional on-site warehouse, and improved trade counter, are now complete.
Chairman, Mike Derham, said: ''We are pleased to welcome David to the Mighton team. With 16-years' experience, plus his ADR, IMDG and IATA certifications, David is an expert in the transportation of hazardous goods. He'll be playing a vital role in the business as we continue to expand our product offering and further develop our customer services. He's responsible for the management of the warehouse team, including export shipping, quotations and ensuring orders are despatched promptly, as well as Health and Safety across the whole site.
David said: "Having previously worked for a distributor of spares and accessories for electron microscopes for many years, I'm familiar with the courier services and computer systems that Mighton use. Attention to detail is key to ensuring that stock levels remain accurate that all customer orders are correctly fulfilled and received on time whilst we fully commission our new warehouse."
At present, Mighton Products manufactures and distributes over 2,000 different sash, casement and door products from its Cambridgeshire premises. In addition to hardware, the comprehensive Mighton offering includes a patented range of woodworking machinery as well as a growing choice of Mighton Ankerstuy professional paints and coatings.