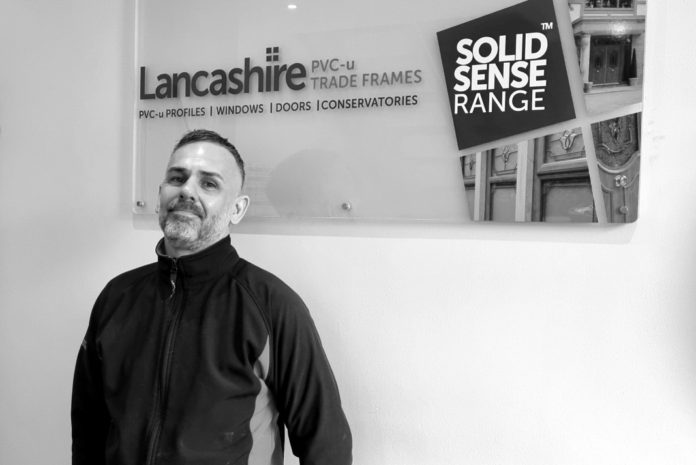 Karl Williams has been appointed general manager of Lancashire Trade Frames, a window, door and conservatory manufacturer based in Bury. He formerly worked as operations manager for the trade supplier, Glazerite.
"This opportunity is truly exciting," said Karl. "I'm working with a team dedicated to progress, and that's right up my street."
The appointment comes at a time when Lancashire Trade Frames is undertaking significant investments. A long-term programme, driven by owner and managing director, Mark Rowland, aims to keep the business both forward-thinking and responsive. The latest acquisitions include a new saw centre and a Graf cill welder, which the business is confident will help extend range and output.
Mark said: "This represents only a fraction of the total investment we've made in our operations over the years. We believe that getting the production infrastructure right is essential, and we've never been afraid to back our beliefs with expenditure. With the right kit, everything about fabrication is easier. And, of course, that translates into accuracy, efficiency and our ability to remain very competitive.
"We're always aware of developments in the market and in the wider world. Our latest investments, combined with Karl's commitment and knowhow, will allow us respond and meet the needs of all our customers, now and in the future."