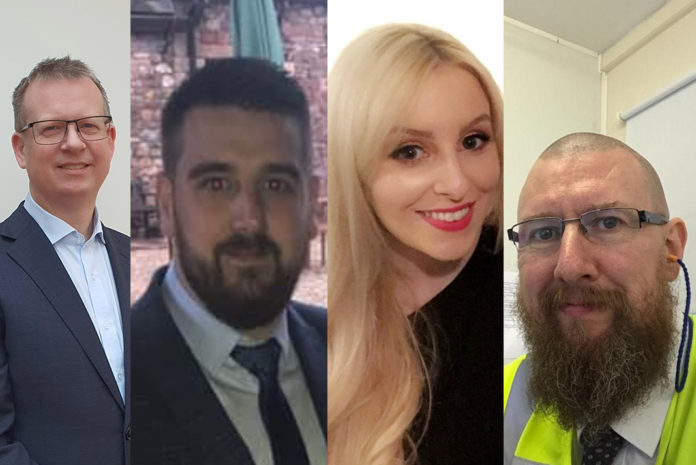 ODL has announced a raft of new appointments, including a new production manager; Quality, Health, Safety & Environment (QHSE) Manager; HR manager and operations manager.
Darren Pusey, who is said to have over 30 years' experience in the fenestration industry across aluminium, PVC-U and glass joins as operations manager. He commented: "I am delighted to join ODL Europe and can't wait to get going! The principles that underpin the business are admirable. It has a real people-first culture as well as impressive roster of products and I'm excited to be part of the growth plans for the future."
Stephen Porter, who has previously held senior operational roles within the industry, is the new production manager, and will head up ODL's composite door operations at the Bootle-based business. He said: "I am delighted to join ODL Europe at such an exciting time. The company has a great ethos and ambitious growth plans. Having worked previously for one of their customers, I have first-hand experience of the quality and pedigree of their Capstone composite door slab and the market-leading properties it offers fabricators and installers. I am looking forward to working with such a professional and focussed team."
ODL's new HR manager is Laura Cribb, a highly qualified HR professional who is said to have a wealth of experience in HR across numerous different sectors. She commented: "I'm really looking forward to joining the team at ODL Europe, to getting to know the business and building engaging relationships with colleagues. The business has exciting plans for growth and I'm excited to be part of them."
The role of Quality, Health, Safety & Environment (QHSE) manager at ODL has been appointed to John Brady. John joined the company in November 2020 with a remit to improve the safety of all employees and site operations whilst overseeing the exacting quality standards of the company's various product groups.
He said: "I am delighted to have joined ODL Europe. They are an ambitious business with a clear direction for growth. They are incredibly people focussed and we have already made great progress on building a people-centred culture with a clear emphasis on continual improvement across all areas of the business."
Nathan Barr, managing director at ODL Europe, commented: "We are continuing to invest in our people, products and infrastructure as we embark on the next level of business growth. 2021 looks exciting for the company and we are delighted to have attracted such high-calibre personnel to our existing talented team."