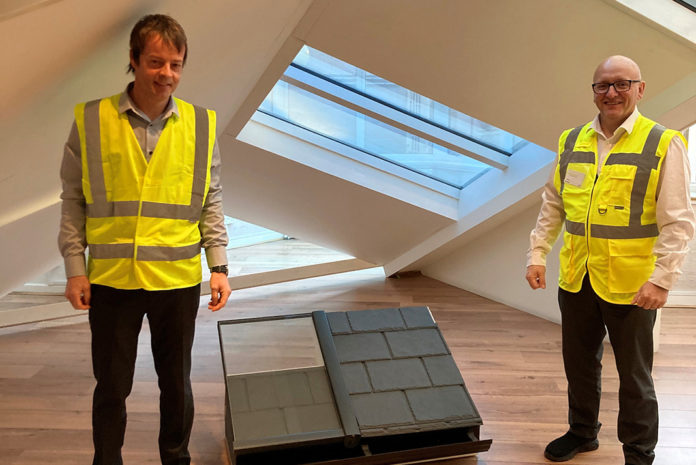 The Ultraroof site support team has expanded with the addition of Miles Fallon, who has returned to Ultraframe to bolster its support service.
Miles joins the existing two-man team who already carry out site assists across the UK for installers and builders when fitting their first Ultraroof.
Miles' focus will be on helping Ultraframe's trade intermediary network and its customers. In addition to this support service, Ultraroof says its users benefit from a host of other ways to access advice and support.
These include technical support by email, phone and WhatsApp, how-to videos accessed via the Ultraframe website and apps, literature to assist with surveying and installation, and detailed hands-on training courses covering Ultraroof sales, surveying, and installation.
Ultraroof product manager, Mark Bowler, said: "We're thrilled to further strengthen the Ultraroof support team with the addition of Miles. He brings with him a wealth of conservatory installation and technical experience and is a familiar face to many in the industry."
The support package available to Ultraroof users was recognised at the most recent G Awards with the award for Customer Care Initiative.
To find out more about Ultraroof and the support available, visit Ultraframetrade.co.uk.