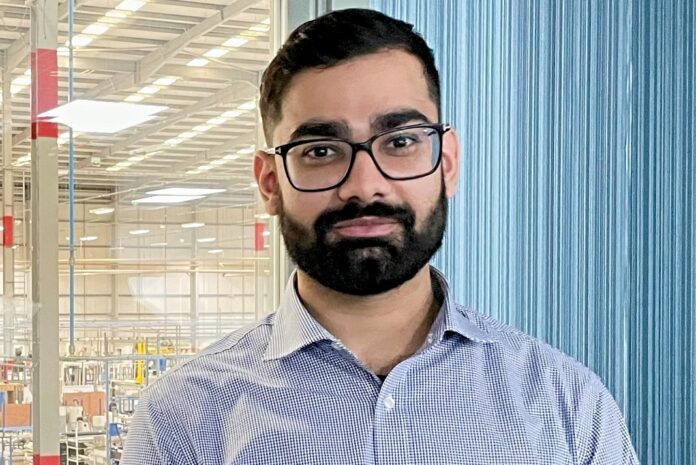 Manufacturer Euramax Solutions has strengthened its communications team with the appointment of a new marketing executive. Joining the Barnsley-based PVC-U fabricator, Aaron Mawi is now responsible for all marketing activity across the company, as well as its parent company, Modular Group Investments (MGI), and its subsidiaries, which include the aluminium fenestration business Barton Windows, and the fenestration fabricator Rapid PVC-U Systems.
With previous experience as a marketing executive for chartered accountants Moore East Midlands, and as a case manager for the Department for Work and Pensions, Aaron is well equipped to take the Euramax brand forward. The Euramax role involves implementing the company's branding, developing and managing the company's website and social media accounts, as well as planning marketing activities.
"I'm very proud to be joining the Euramax team," said Aaron. "Having worked in similar roles, I'm in a strong position to understand the challenges and opportunities across the business. Euramax is an extremely strong brand within the industry, boasting an outstanding product portfolio as well as high quality service and performance.
"My new role as marketing executive involves setting up a path for continuous business growth, and ensuring that our network of customers across the off-site and modular construction, DIY and home improvement, new-build, holiday home and leisure markets, are supported with the products and services they need to reach their full potential. I'm very excited to explore the role further and to be a part of Euramax's future success."
Nick Cowley, Euramax Solutions' managing director, added: "Aaron is a very welcome addition to the team, and we're excited to have him on board. He is a hardworking, dedicated and forward-thinking young man, and I very much look forward to seeing how his experience will help the company flourish."