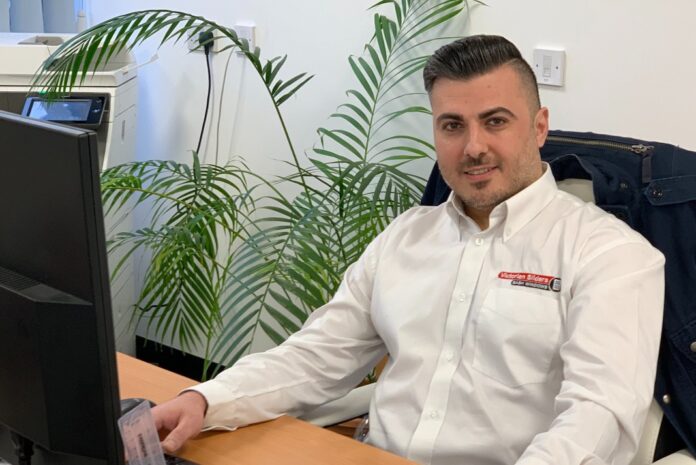 Sash window specialists Victorian Sliders has hired a new commercial sales manager, to help drive growth: Amir Alighanbari. Amir's long track record of delivering excellent results for the fenestration sector will prove hugely valuable in the months ahead. Amir was one of the first salespeople to join Victorian Sliders at the company's Harlow sales office when it opened at the beginning of 2021.
"I'm delighted to be taking this role at Victorian Sliders at such an exciting time in the company's history," said Amir. "Scot and the team have built an incredible business over the last 16 years, and I'm looking forward to helping bring quality EcoSlide sash windows to hundreds more projects, right around the country."
Danny Hague, sales director, added: "I'm extremely pleased to be working with Amir in his new role, as we venture into new markets. We have many contacts in this area, and, of course, our existing customers are getting more and more involved in commercial projects. We are here to support them with a start-to-finish service.
"The huge success we've enjoyed over the last few years has only been possible because of the skilled, dedicated people we employ. Amir's talent and experience, combined with growing demand for sash windows in the commercial market mean that I'm confident 2022 will be another excellent year for Victorian Sliders."