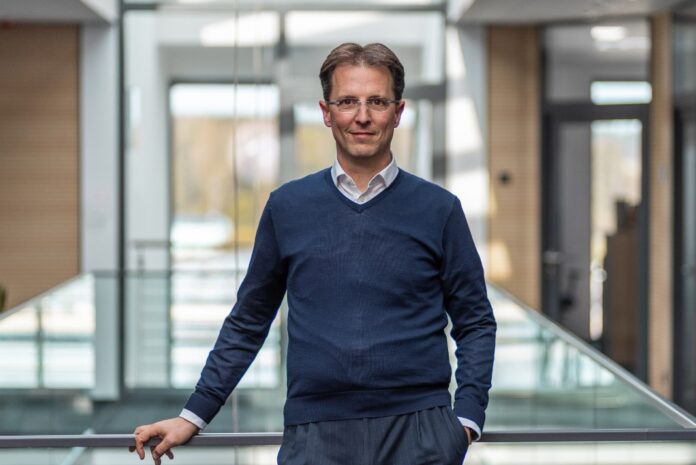 The glass-fibre-reinforced composites supplier, Lamilux Heinrich Strunz Group, has a new technical director: Niklas Braun, and a new member of its extended management team. Niklas takes over from Joachim Hessemer as head of the general development department within the Skylights division. Joachim retired after 27 years with Lamilux, which is one of Europe's leading manufacturers of skylights, glass roof constructions, smoke and heat exhaust ventilation systems, and complex building control systems.
Since June 2021, Niklas has been responsible for around 400 employees who work in development, application technology, pre-project planning, production, assembly, knowledge management as well as quality and process optimisation. It all started in 2002, when the civil engineering graduate came to Upper Franconia – a region in Bavaria, southern Germany – and spent 12 years working for the Rehau Group. There, he held various management positions within the production, research, development and technology, and innovation management divisions.
"For me, the focus is always on dealing with people, be it colleagues or customers," said Niklas. "Success only comes when you have a connection to people, and understand what their needs and concerns are." In his new position as technical director of skylights, he is looking forward to working with his team to develop and offer our customers products, innovations and world premières that inspire people, and to build on existing successes in the field of skylight technology.