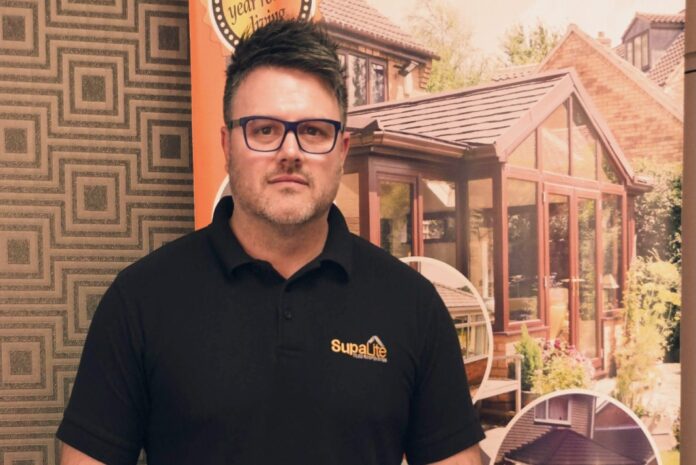 Conservatory roof manufacturer SupaLite has promoted Wes Clarkson to the role of sales director. The directorship comes three years after Wes joined the business from Padiham Glass, the insulated glass unit manufacturer that he ran with his brother, Antony, and sold to Emplas in 2019. Wes has played an instrumental role in Supalite's success over the past few years, making the move from commercial manager to sales director a no brainer for managing director, Steve Hacking.
Steve said: "Wes has over 20 years' experience in the conservatory sector and he's been a great asset to the team since joining us three years ago. We're planning to scale up the business over the next few years, and having Wes in this new role is a key part of our plans.
"He's really hit the ground running as sales director. I can't wait to see how he'll help take the business to new heights in this new role."
Wes said: "Over the last few years, I've worked closely alongside our busy sales team, living the customer-first ethos to maintain strong relationships with our existing trade partners and creating partnerships with new customers. Despite the recent challenges we've faced, the organisation has gone from strength to strength. We've got lots of things in the pipeline for next year, including introducing new products and software innovations. We'll also be working hard to maintain our seven-to-10-day lead time.
"I'm really proud to be given this opportunity where I can continue to support SupaLite on its journey to achieving further growth and success." For more information about SupaLite and its replacement roof solutions for conservatories, visit supaliteroof.co.uk.