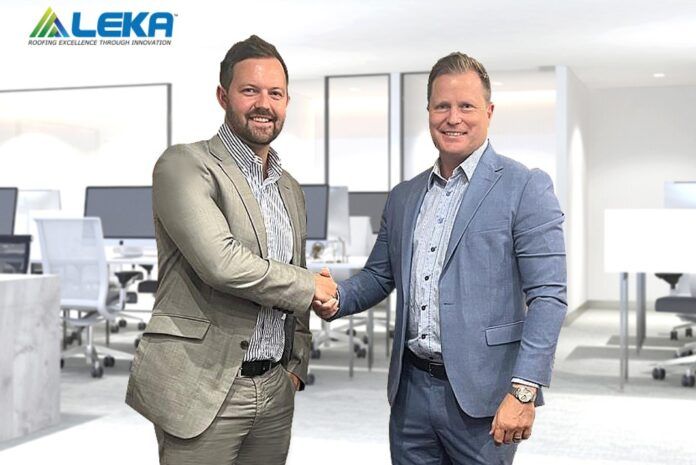 Leaders of Leka Systems have appointed Rick Cole as sales director. Rick has more than 10 years of industry experience, including six years at Rehau. He began his new role for the lightweight conservatory roof systems manufacturer in June.
"I am delighted to join Leka Systems," said Rick. "I've watched the company make major inroads in the roofing sector for several years and I am excited to come on board and help take things to the next level.
"I'm excited to be part of an ambitious company with an innovative approach and an impressive market offering."
As sales director, Rick is responsible for leading the sales function, growing the company's customer base and ensuring that every customer receives the support they need. This includes the management of consumer-generated enquiries.
Rick added: "Leka has invested heavily in a series of effective national consumer campaigns that are delivering some great results as the appetite for Leka's products continues. Developing and distributing this pipeline of work will further support our customers and installing partners."
Rhys Hoddinott, Leka Systems' managing director, said: "We are delighted to welcome Rick to the team. He comes with a wealth of industry experience which will complement our team.
"His proven track record of developing and executing strategies, combined with a genuine passion for business development, will be a welcome addition as we deliver the next phase of our growth strategy.
"Rick's decision to join us from one of the most established system houses reinforces the impact Leka is having on the market and the talent it is attracting. His market knowledge and experience with working with a leading brand will be invaluable to our customers and the wider business.
"Our ambition has always been to provide innovative products supported by exceptional service from an impressive team. Rick's appointment will help us meet this ambition." Read more about Leka systems at lekasystems.co.uk.