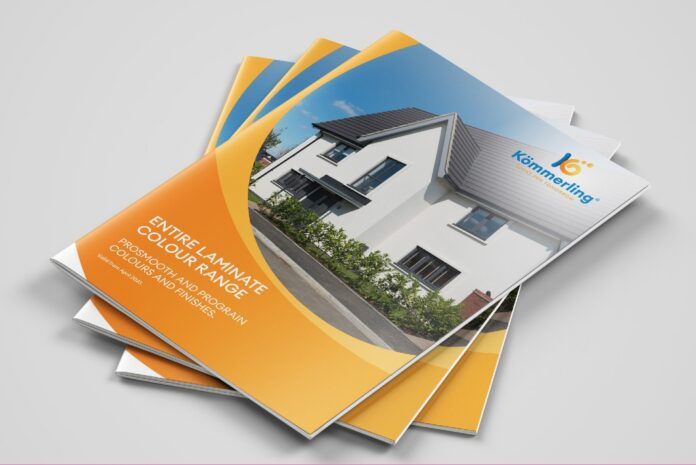 The Kömmerling team has produced a new 8-page colour brochure that details the latest proGrain and proSmooth finishes, including both stock and special order options. The brochure uses the brand's new corporate design, which was unveiled last summer. Brochures for other Profine brands, including Greenline and Warmcore, are to be published in due course.
With more than 65 options in total, including a RAL 7016 base grey material for the C70 and flush sash, Kömmerling's is one of the larger colour and woodgrain selections in the PVC-U window and door industry, its representatives have stated. The brand offers detailed delivery classes and further ordering for Kömmerling's network of manufacturing and installation partners.
Kevin Warner, sales and marketing director of Profine UK and Kömmerling, said: "This new colour programme represents what we believe is a strong product proposition across all of our PVC-U and hybrid window and door systems. The proSmooth and proGrain options reflect current design trends alongside a number of distinctive luxury foils too.
"This information has been carefully presented in a useful format for customers, and is the first in a complete new range of literature that is being rolled out across the next few months."
For further information about Profine and the business' products, and for a free copy of the colour programme for 2023, visit profine-uk.com, email enquiries@profine-uk.com or call 01623 579 200. Kömmerling has a dedicated website and can be followed on social media platforms using the following handles: @profineuk and @kommerling_uk.