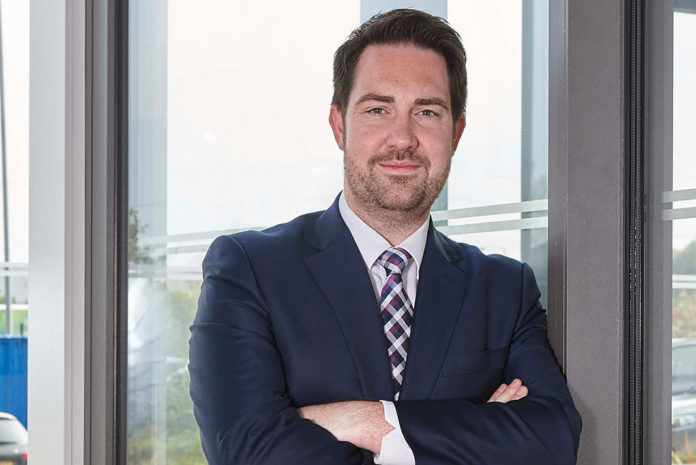 After 17 years with AluK and eight years as MD, Russell Yates has announced his decision to step down, in order to pursue his long-term ambition of business ownership.
He will be joining Blackburn-based aluminium fabricator AluFoldDirect as a key shareholder and managing director.
Since becoming managing director of AluK in 2012, Russell has helped to grow the business six-fold and has spearheaded an investment programme, which has seen AluK create a 350,000ft2 production facility in Chepstow.
He commented: "I have enjoyed every moment of my time with AluK and feel incredibly privileged to have worked with such a supportive and talented team. The company means a huge amount to me personally. I joined my father's small family business and discovered my passion for the business and love of this industry. As we all know, this industry has a way of getting hold of you and making you feel part of the fenestration family. It goes without saying then that I am sad to leave, but I know I am leaving the business in a very strong position and a major brand leader. Even given the current situation, I am sure it will continue to realise its potential with such an outstanding team in place."
Russell's replacement at AluK will be Justin Hunter, former MD of Reynaers UK.
Russell said: "I believe Justin's appointment is a strong one. He has a wealth of knowledge and experience within the aluminium and fenestration industry, in both trade and commercial markets. He has a strong leadership team in place at AluK who I know will be supporting him to take AluK forward into the next phase of its growth plans and I certainly look forward to working with him in the future."