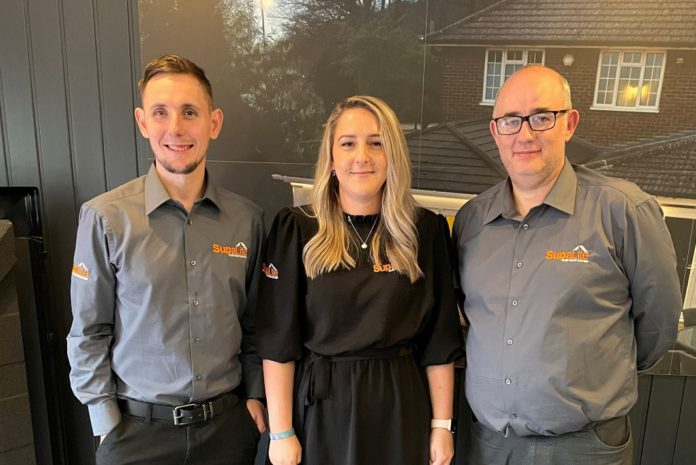 Conservatory roof manufacturer SupaLite has strengthened its team by appointing three new managers across a range of roles, at its headquarters in Preston, Lancashire. The company has welcomed Kevin Pratley as the new office manager, Laura Cort as customer services manager, and Luke Carter as technical manager.
With over 20 years experience in the industry, Kevin has extensive knowledge and understanding of the conservatory roof market, which will be invaluable for his role at SupaLite. The other two managers were promoted to their roles from within the company, highlighting that investing in the personal development of its existing workforce is just as important to SupaLite as recruiting new talent.
Laura previously worked in the sales department. Her role is to ensure that SupaLite customers are continuously supported, from ordering a product right through to installation and aftercare. Luke's position will focus heavily on new SupaLite products, as well as reviewing the current ways of working to help make improvements across the organisation.
Steve Hacking, SupaLite's managing director, said: "It's an exciting time at SupaLite, and investing in our workforce is really important as we continue to grow. Promoting existing team members and recruiting new talent is key to taking the business to new heights.
"Our reputation as the UK's leading replacement roof solution is something we work hard to protect, and our new appointments and promotions will help drive the business forward in the future and keep SupaLite at the forefront of the industry." The strengthening of the management team follows a successful 12 months and trading period for SupaLite. Despite the existing industry challenges and supply chain crisis, SupaLite is still offering seven to 10 day lead times to its customers.