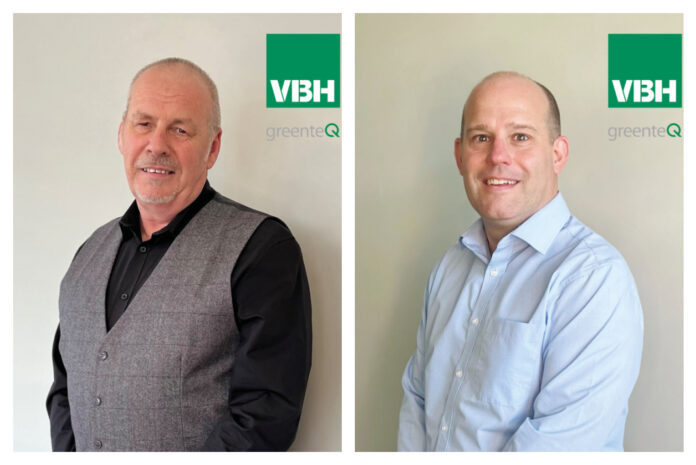 Leaders of VBH, the company behind the GreenteQ hardware brand, have reported expanding the technical support that the business offers customers. Rob Norman, business development director, is now responsible for both the new product development and technical teams.
Rob said: "The two teams share an office space in Gillingham, Kent, working in tandem to develop our new GreenteQ products and also collaborating with our key third-party suppliers to develop their products for the UK market. The guys on the tech side offer support, both from the office and on site, to our customers and partners. We currently have seven members, with the recent addition of Ross Childs, which we are very pleased about."
Ross Childs has 13 years hardware experience, including 8 years involvement in product testing. He is set to be heavily involved in VBH's Kitemark test programme with BSI, as well as to look after the facilities at VBH Gillingham that include a neutral salt spray booth. The new facilities are an integral part of the development process of additions to the GreenteQ range, VBH representatives advised.
Rob added: "The recent level of investment that VBH has put into our department has been high. But this will be recovered many times over as we are able to bring products to market very efficiently. Having local facilities rather than relying on our team in south-east Asia means that we retain control of the development process.
"In addition to the appointment of Ross, the customer support side of our technical team is also being expanded further, as we are seeking to recruit another external technical support engineer, to support both our customers and sales team with on-site hardware demonstrations. It's a great time to take on the management of the VBH Tech and NPD teams!" VBH can be contacted on 01634 263 263 or by emailing sales@vbhgb.com. You can also tweet @vbhgb or visit vbhgb.com.