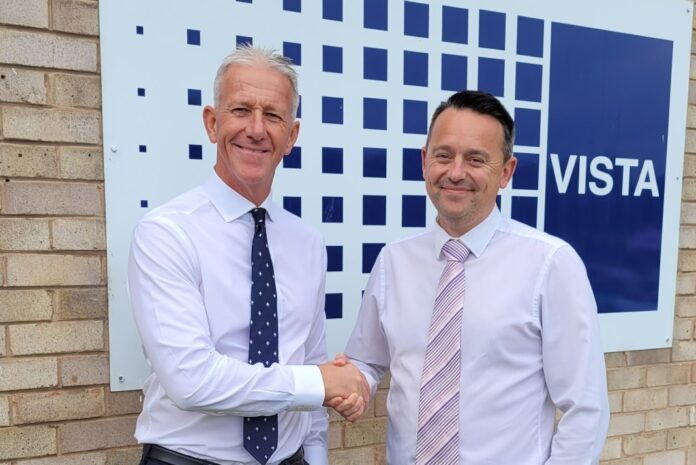 Leaders of the composite door manufacturer Vista Panels have appointed a new business development manager, strengthening the business' sales team. Andy Meakin is a well-known industry figure, the business' representatives said, having spent over two decades working for several high-profile businesses. Andy is said to bring a wealth of customer-facing experience and in-depth industry knowledge to the manager role.
"I am delighted to have joined Vista Panels," said Andy. "It's a well-respected business and continues to gain market share with its professional set up and focus on service and quality. The company continues to invest in new machinery and training, and I am delighted to be part of a growing and innovative business."
Keith Sadler, Vista Panels' managing director, added: "Andy will be an excellent addition to our sales team, thanks to his knowledge of the market and first-hand experience of the needs of fabricators and installers. We are delighted to have found a passionate and determined sales professional who will be tasked with ensuring we maintain our high levels of customer satisfaction and retention as we head into 2023 and more uncertain times in this turbulent period of business."
Founded in 1995, Vista Panels specialises in composite and PVC-U panels and doors, supplying to fabricators across the UK and Europe. For more information about the business, call 0151 608 1423 or visit vistapanels.co.uk.