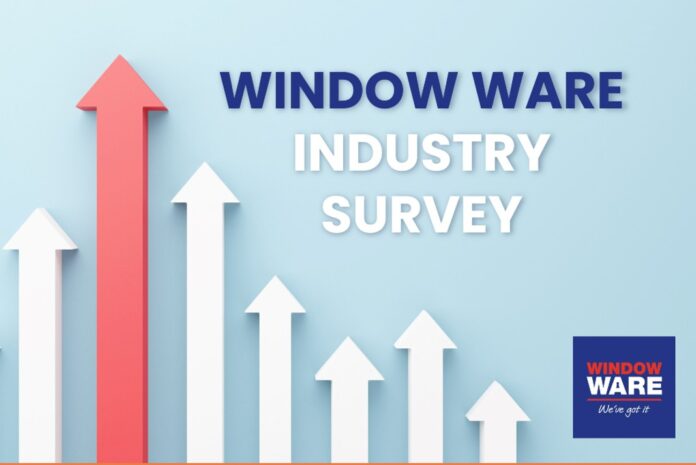 Almost three quarters (73%) of businesses grew in the last 18 months, according to a survey conducted by the hardware business Window Ware and the fenestration industry data supplier, Insight Data. Of the 73% of growing businesses surveyed, 54% grew between 1 and 24%; 38% grew between 26 and 50%.
Findings showed that 41% of business representatives felt that rising prices was the biggest challenge they faced in the last year. A slightly higher proportion (44%) predicted that price increases would be the biggest issue for them in 2023. When asked what key change they would have to make to their business to ensure success over the next six months, 31% of the survey respondents indicated 'price increases'.
Sam Nuckey, managing director of Window Ware, said: "We know the industry has been buoyant over the last 18 months, and this survey reinforces that. It's great to see a substantial number of companies have grown.
"It's no surprise to see that rising costs have been a huge concern for the industry over the last 18 months. This concern is definitely ongoing following the significant increases passed onto homeowners recently, compared to the projected austerity in future years.
"Given today's soaring energy and raw material costs, there really is no getting around the fact that the cost of producing goods today is going up and up. These challenging global economic factors are outside our control, so we must endeavour to navigate our businesses through them now as we have before.
"The balance between margin management and volume retention is always going to be a challenge for the end-to-end fenestration supply chain but it isn't something we haven't successfully faced before. For our part, we will keep doing everything in our power to deliver the high availability, responsiveness and dependable Otif that our customers have come to expect from Window Ware, calling upon our strong inventory, skilled operational teams and over 35 years of supply chain expertise to provide the best service possible."
One in five businesses (18%) revealed that windows were sold more often than other products. As one of the biggest suppliers of window components, Window Ware reported increased demand for its window hardware.
Sam added: "While it's hard to predict exactly what the future holds, surveys such as this help us gain valuable insight into the mood of the industry and the challenges businesses are facing, and this all goes into shaping and informing our decisions moving forward. It's no surprise that aluminium, composite doors and bi-fold doors were identified as products in high demand by respondents.
"Window Ware has been watching this trend for some time and we've already strengthened our offering accordingly. In fact, we released a dedicated 132-page aluminium hardware e-brochure back in autumn 2021, which is now available in hard copy, and packed with products that are perfectly suited to this growing market."