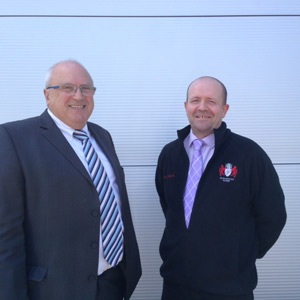 GBW has celebrated manufacturing its 100,000th foiled door panel and thanks to the use of CoolSkin from 3D Laminates, product remakes now reportedly account for just 0.035% of production.
The once problematic performance of door panels is now a distant memory for GBW, which for the last six and a half years, has been exclusively manufacturing foiled door panels with 3D Laminates' CoolSkin technology. GBW has a long term agreement with one of the country's leading home improvement companies for all door panels, supplying in excess of 1,000 panels every month.
The company was part of the Caradon Group up until 2002 and is now a stand alone operation. Headed up by managing director Mark Cuthbert, the success of the business is also evident in the export market, with sales of door panels now exceeding 4,000 per annum for the French market.In the UK, the Colordor range is reported to have been a big success, offering 10 colour/woodgrain finishes with a laminated CoolSkin exterior. The five-chambered PVC-U door frames are also made with a perfectly matching window grade PVC-U foil for uniformity and lasting weathering.
Mark Cuthbert commented: "We have a strong relationship with 3D Laminates and rightly so, their CoolSkin technology has quite simply revolutionised the door panel market. While we have our own composite door offering, door panels still remain a fundamental part of our business."
Mark Lofthouse, managing director of 3D Laminates concluded: "GBW have been a valued customer of ours for a number of years and know how to make a high quality door panel. It's important for us to work with companies like this, so we can continue to innovate with our CoolSkin door sheets."