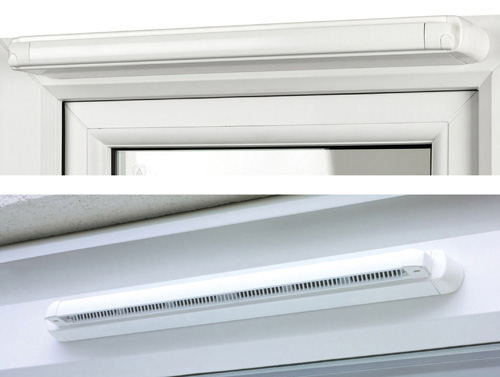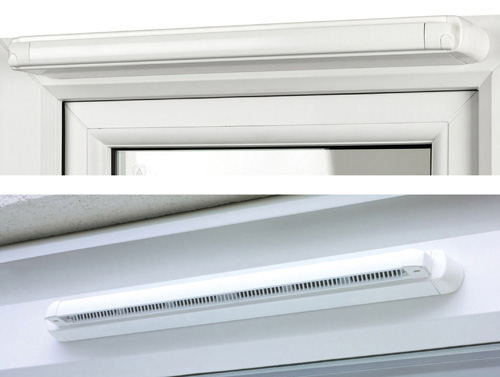 For 45 years, Titon says its core product has been the window trickle (or 'background') ventilator, claiming to be the biggest manufacturer and supplier of these products in the UK. Titon says it has maintained its position as the industry leader through constant research and product development, ensuring the company is still able to offer the largest range of trickle vents on the market today – having sold more than 50 million vents to date.
According to Titon, its trickle ventilators assist in compliance with ventilation regulations in the UK and overseas, and are suitable for all types of window – including timber, aluminium or PVC-U, offering increased ventilation that it says 'other manufacturers cannot match'. As a result, specifiers can pick Titon products to ensure compliance for a choice of ventilation systems in different dwelling types, without constant specification changes. Additionally, says Titon, fabricators can remain safe in the knowledge that only the minimum number of ventilators required need to be used to achieve compliance.
By providing adequate levels of background ventilation, trickle vents also play a key role in removing air pollutants from inside a property and ensuring good levels of indoor air quality (IAQ). While this subject has made headlines during the last 18 months, Titon says its products have been ensuring excellent levels of IAQ for decades.
Movement of air helps disperse general moisture in other habitable rooms (besides bathrooms and kitchens); if the moisture doesn't escape, it can build up, leading to potential mould growth problems, affecting not only occupants' health but also damaging the building itself. It also ensures volatile organic compounds (VOC) do not stay in the air indefinitely.
High performance acoustic vents such as Titon's SF Xtra Sound Attenuator, are also said to offer vastly improved levels of sound attenuation. The basic versions of this surface mounted aluminium slot ventilator are the shortest available capable of providing 5,000mm2 EA – while being equally suitable for domestic or non-domestic applications. This short length means fewer vents are needed to comply with an application's required EA. Plus, there are two width variants (one for use over a 13mm slot, the other for a 16mm slot), as well as made-to-measure sizes or bar lengths for self-assembly, all of which can be used with either a plastic or aluminium canopy.
Commenting on the company's extensive product range, Tyson Anderson, sales and marketing director at Titon said: "We have been producing trickle ventilators for 45 years now, and window manufacturers, specifiers and fabricators rely on us for our knowledge and advice. This has become more commonplace since the recent increased industry and consumer awareness of the dangers of poor indoor air quality, plus more focus on sound attenuation requirements. At Titon, we have the expertise and the product portfolio to ensure there is always a trickle ventilator option available, which will perform to the required standards and be competitively priced."