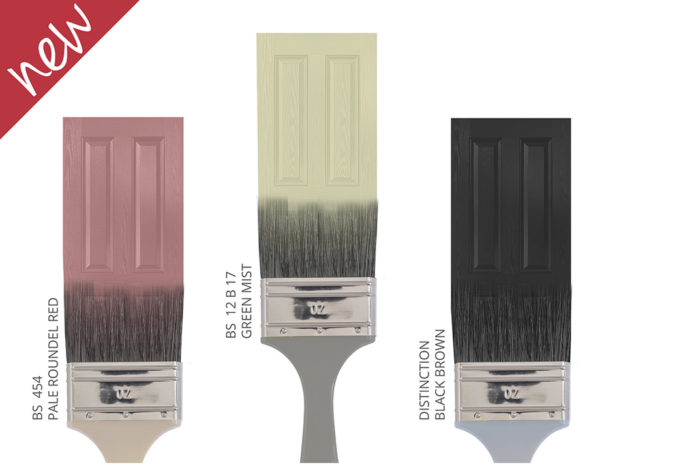 Distinction Doors has introduced three new colours to its range, called pale roundel red, green mist and black brown. A fourth has been renamed colza yellow from rape yellow.
The additions bring the total paint palette offering to 24 bespoke choices; which the company says is a conscious revision to highlight customers' most popular choices. Including its standard colour combinations, Distinction Doors now has approximately 4,034 shades to hand.
Bethaney Larkman, Distinction Doors' marketing manager, explained the selection process: "After evaluating actual sales figures we spent time extensively researching interior decorating trends, looking through mood boards and taking time to understand how our customers are adorning their homes. We found that throughout 2018 and into 2019, natural, country colours continue to dominate, coupled with a longing to bring the outside, inside. The fact we are able to paint on the interior and exterior of our doors gives our customers the option to introduce a dual colour pattern and fulfil their ideal home ambitions more easily."
Distinction is showcasing the new range through a 'skin book'; featuring actual swatches sprayed onto the door skins showing the woodgrain and detail more accurately.