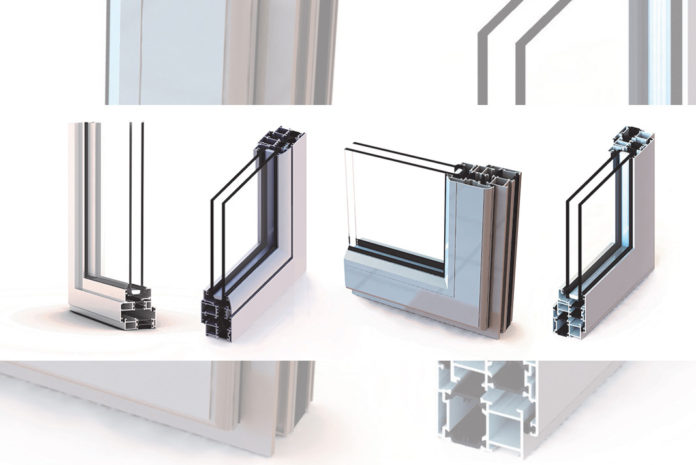 Doncaster-based aluminium systems house, Exlabesa Building Systems, offer a range of aluminium window solutions that are said to be proving popular across both retail and commercial markets.
Paul Benn, general manager at Exlabesa, said: "Today's fabricator is looking for choice. Whether they work in the retail or commercial arena, customers are demanding more choice in order to fulfil the expectations of their clients. At Exlabesa Building Systems we have a platform of window systems suitable for all markets and allowing our customers to have degree of flexibility on product offering but with one common factor – every window system is easy to fabricate and easy to install."
The KS59 window suite was launched in 2016 and, according to Exlabesa, has been gaining plaudits ever since. The window was designed with the steel replacement market in mind and offers a technically advanced framing system with slim sightlines.
The system is fabricated using a mechanical corner cleat which means easy and fast production. To speed up production still further, it can be dry glazed using clip in beads, something that also means quicker glass replacement. The system uses 28mm glass as standard and is suitable for top and side hung applications. Easy clean and egress options are also available.
Sitting alongside the KS59 window system is the KWS51 casement window, the KWS75 casement window and the KT51 tilt and turn window. Exlabesa says that each window system offers technically advanced technology and slim sightlines for maximum glass appeal. And like the KS59 window system, they have all been designed to be easy to manufacture and install adding tangible value to a business. Furthermore, the systems all window systems share common ancillaries such as interchangeable beading, gaskets and cills to help stockholding too.