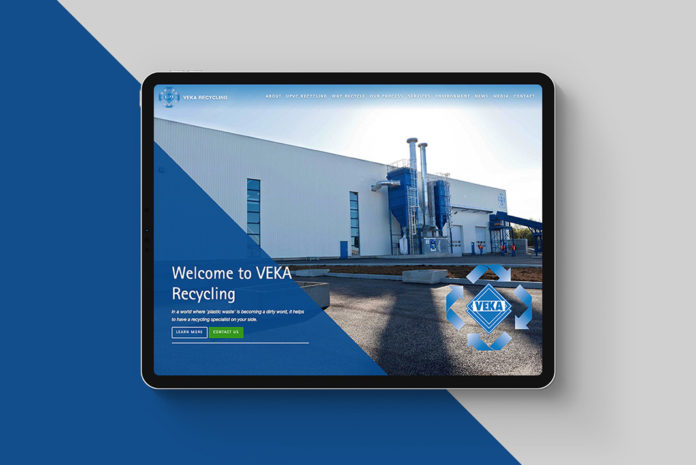 Veka Recycling has launched a new website that it says is in keeping with the ongoing construction of what will be Europe's most advanced PVC-U window and door recycling facility.
The website describes Veka Recycling's role in the reprocessing of virgin offcuts and post-consumer and industrial end-of-life windows and doors and how the company is 'highly adept' at working with fabricators and installers to turn waste products into new. According to Veka Recycling, the new site emphasises just how simple the company makes it for old frames to be recycled, for the benefit to the environment, but also as a sound business proposition.
Veka Recycling's Wellingborough plant is scheduled to become fully operational from early 2020. Whilst the plant currently recycles material from over 90,000 windows each month, further stages are being added that will enable the full processing and separation of rubber, metals and other impurities from PVC-U, entirely on site.
Veka Recycling's MD, Simon Scholes, says that the website has a key role to play in the company's vision for the sustainable use of PVC-U as a framing material: "The founder of Veka, Heinrich Laumann, used his vision and determination to create the first plant dedicated to the recycling of PVC-U and associated materials in Behringen, Germany in 1993. Our new plant being built at Wellingborough extends that vision and the website not only brings to life Veka Recycling's philosophy, but also the practicalities of how we work with fabricators and installers to make the most of PVC-U as a sustainable resource."