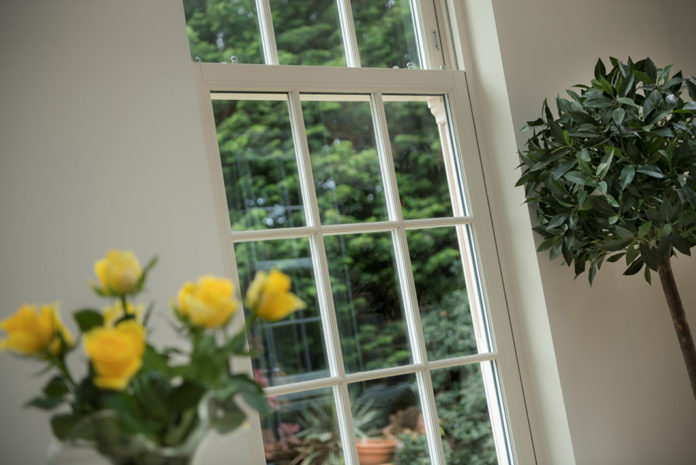 Masterframe is a specialist fabricator of heritage-style PVC-U sash windows and says that it has been producing the most authentic sash windows on the market for the last 31 years. For the last 10 years, Masterframe has used Swisspacer warm edge spacer bars inside its sealed units.
The company manufactures four styles of sash window, from the competitively priced Imperial Collection, through to the Vintage Collection which is said to be ideal for conservation areas and restoration. Masterframe uses Swisspacer Ultimate in both white and black, in sizes 8, 10, 14 and 16mm.
Ramon Rabett, technical director at Masterframe, said: "Swisspacer is ideal for fulfilling the PSI values, and is a 'hidden' component that helps our windows achieve 'A' and 'A+' energy ratings easily and effectively.
"In addition to contributing to excellent thermal specifications, with Swisspacer we can also fix internal duplex bars to recreate an authentic Georgian look and we can bond our applied Georgian bars onto the surface of the glass using our patented Georgie clips."