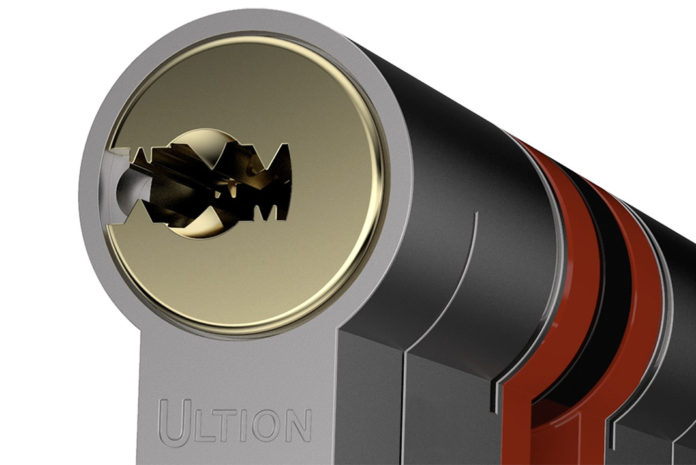 Brisant Secure has announced that the design of Ultion WXM has evolved to address the ever-increasing pressure on euro-cylinders with new door styles and multi-point locking systems.
The lock now has a two-part plug for increased engagement with a new curved cap. This entire section is moulded from molybdenum and not brass. This strengthening has been coupled with a thicker WXM key shape and composition. Improved drill protection has also been delivered. It still houses 20 anti-drill points, but the clutch is shielded with the molybdenum section of the plug. There are also two locking pins now, which fire into the body of the attack pin rather than across it. All the pins used in this area of the lock are made from hardened stainless steel 630.
The thicker key has also enabled the Brisant team to remove the five passive top pins and introduce two additional pin lengths to lower the active pins, whilst concurrently increasing the apex differentials between the heights, making the lock harder to pick. The new pin heights produce in excess of 260,000 working differs, more than doubling the maximum requirement for the TS007 3 Star grade 6.
In addition, 'Keylight' has been introduced alongside the Keycap and Keyring product line, accommodating a battery, controller, LED light and thumb button.
It is available in the full 10 colour combinations, including glow in the dark.