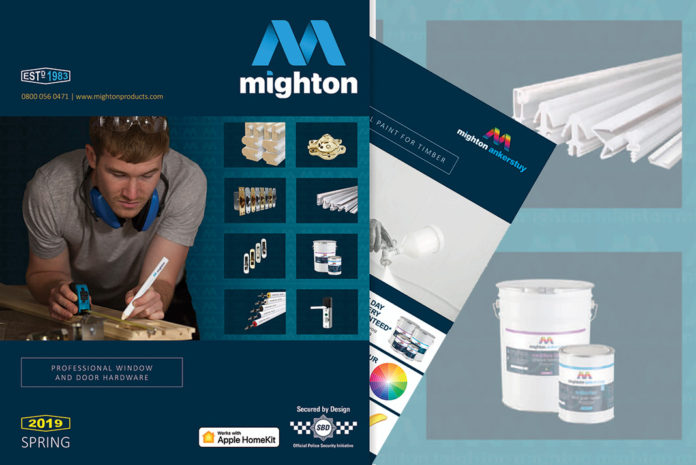 Hardware specialist, Mighton Products, has launched a new core product catalogue, showcasing more ranges than ever before. Designed with the joiner in mind, Mighton says that the entire 160-page catalogue has been given a contemporary makeover.
Features include a 'Knowledge Hub'; an innovative addition that includes the 'Anatomy of a Sash Window', the background to Secured by Design and a comprehensive 'Guide to Fitting Weatherproofing'. Mighton says that it regularly receives questions from joiners that are similar in nature so have addressed these in this quick reference tool. For queries with more complexity, Mighton adds that its online 'knowledge base' and customer services team are both on hand to fill in the gaps.
Another new feature is a new tooling section as well as a security offering; including six pages dedicated to the Avia smart lock.
Mighton has preserved its dual catalogue offering by maintaining a separate publication purely for paint. Also refreshed for 2019, this includes the full range of Mighton Ankerstuy exterior, interior and specialist paints and stains, plus a new unveiling. Mighton is offering free delivery for most orders over £99, with next day delivery guaranteed. Mighton has also structured a range of delivery options to fully cater for virtually every scenario imaginable, with paid delivery options starting at just £3.