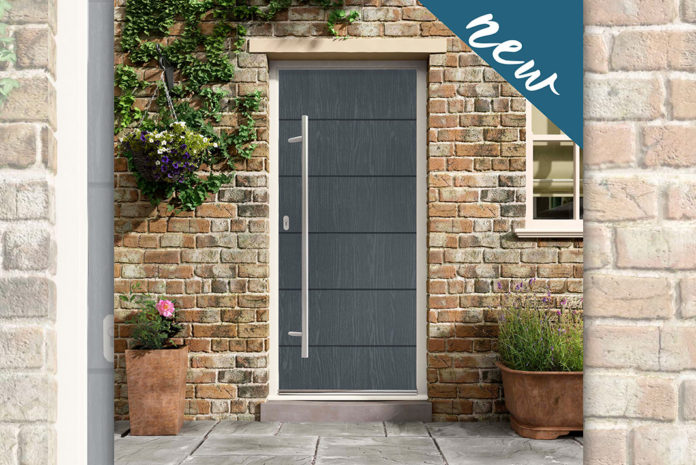 Distinction Doors Infinity Collection has been extended for 2021 with the addition of 10 new designs – featuring distinctive groove detailing and a variety of glazing apertures that are designed to 'elevate the collection's sales appeal'.
Distinction Doors says it has witnessed a huge increase in demand for its products over the past 12 months as consumers spend more on home improvements during the pandemic. The buoyant market prompted the entrance door supplier to expand its Infinity Collection – a premium set of 'on-trend' grooved door styles.
The 10 new designs all feature five grooved horizontal lines running the full width of the door. Building on the popularity of Distinction's top 10 best-seller, the original grooved design – GD01, GD07 is available as a solid door.
For those homeowners who wish to add natural light to their home, GD08, GD09 and GD10 all come with glazing apertures, each with three options for positioning – left, centre and right.
Glazing to complete and complement the new door designs is available through Distinction Glass. All standard glass will fit into the GD08 and GD10 while contemporary glass designs are available for GD09, including Canvas, Radiant and obscure options.
The new door styles are now available for Distinction Doors customers to order through the company's online ordering portal; for design on the door-designer platform and to download from the asset library.