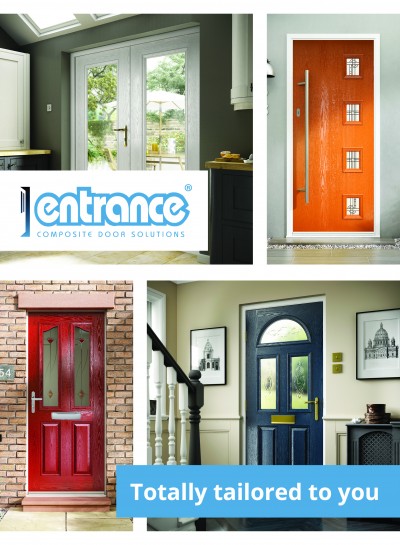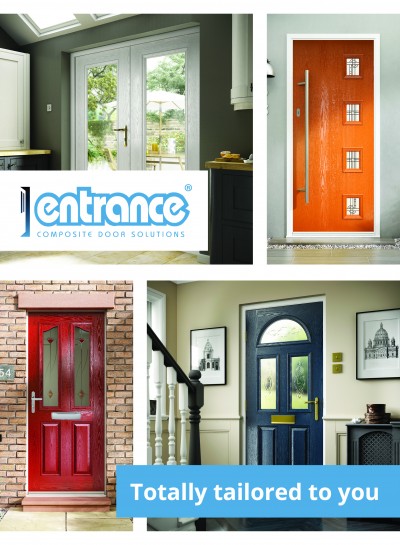 Entrance describes itself as 'the totally tailored composite door solution that enables fabricators to supply their own unique composite doors without the stress or expense of sourcing and stock-holding'.
Entrance claims to put fabricators in 'complete control every step of the way' by supplying all the components they need to make a top quality composite door, designed to fit the fabricator's frame and delivered to meet the customer's tight time schedule.
Up to 19% more energy efficient than timber doors, Entrance composite doors claim to offer 'great-looking doors' with high quality hardware and multi-point locks so fabricators can sell the doors homeowners want. With the production process streamlined, the end product is unique to the fabricator, with all the practical benefits homeowners demand.
"We've developed this totally bespoke service in response to feedback from fabricators," explained Entrance general manager Gregory Kelly. "They say they want the flexibility to create their own composite door ranges using the profile they use without the need to hold high levels of expensive stock of door slabs, hardware and glass."
"Not only does this save them precious time and hassle," said Gregory, "it's good for cash flow too because they don't have to lock up their cash in holding stock for when they need it. With the variability in demand for some components, this can be incredibly costly."
Entrance will be at the FIT Show on stand 361.