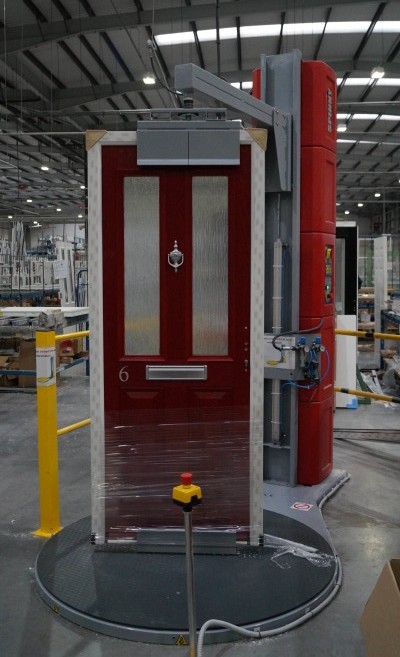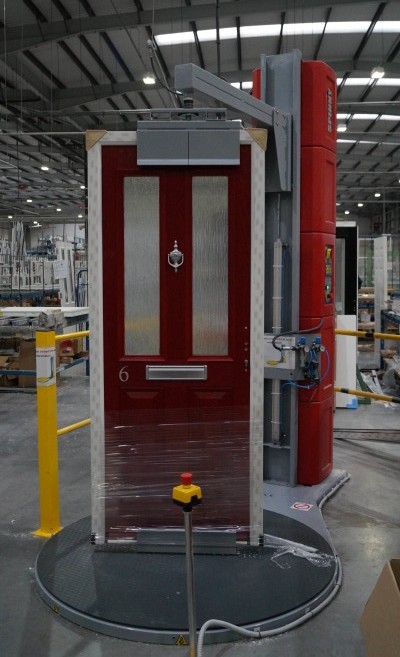 Total Glass has launched its new 'Designer Doors' range of GRP composite doors featuring 10 'fresh, contemporary styles', plus a wide range of standard and specialist colours that are said to 'further increase the appeal' of what the Liverpool based fabricator can offer on composite doors.
'Significant investment' has also been made in more machinery and equipment to increase production capacity at the company's dedicated in-house composite door manufacturing facility.
Introduced in response to consistent customer feedback, the new range complements the existing Total Glass 'Castle Collection' of GRP composite doors. This greatly expanded selection has been warmly welcomed by customers, according to Phill Cresswell, sales and marketing manager.
"It's fair to say that our customers were 'chomping at the bit' to get their hands on these new doors," he said. "We have added 13 different glazing panel designs, covering everything from the traditional to the contemporary, while some designs come in a choice of colours designed to complement the door colours and create a stylish matching finish.
"The flexibility that in-house manufacturing affords us means that we can offer a huge choice so there is a door to suit all tastes and budgets. Stocking and routing our own slabs means we can offer a really fast service so customers are not kept waiting and doors are delivered when they need them."
Hardware for the Designer Doors range is said to reflect its modern look and feel, with long pull-bar handles and a choice of 'escutcheon-style' modern locking systems. An attractive Antique black 'hammered-effect' range, ideal for traditional cottage door styles is offered, along with handles in a stainless steel finish suitable for modern properties.
New retail brochures accompany the range and, as with the Castle Collection, there's said to be a 'simple' and 'competitive' pricing structure.
Investment includes a Schelling beam saw for precision-cutting of the door slabs and manual handling and lifting equipment for more efficient movement of the slabs between the prepping procedures. Both are increasing efficiency and improving Total's composite door turnaround times for the benefit of customers.
Prior to despatch, the doors are given complete protection against possible damage using the door wrapper. Fully encased in clear film, the doors are said to arrive with customers in 'pristine' condition and ready to install.
Phill added: "Composite doors are a very popular home improvement product. With the addition of our Designer Doors range, we can offer even more choice that helps our customers meet the demands of this ever-growing market."