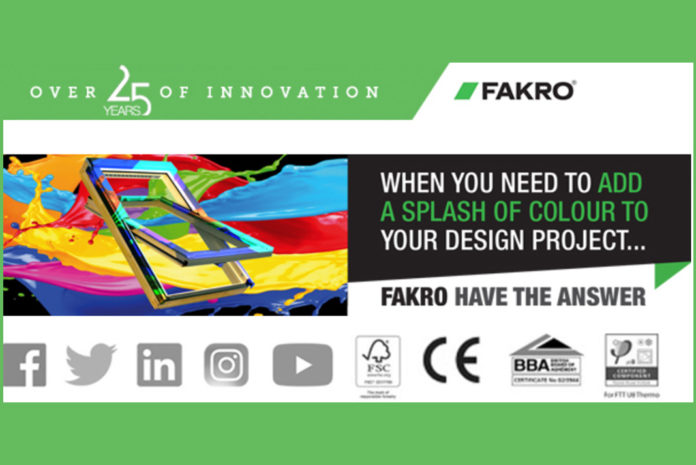 Fakro GB has launched a new vertical sash and casement window product range, adding to its pitched roof and flat roof window portfolio.
Said to be designed with 'easy engineering at their core', the VisTech branded sash and casement windows are available in a range of quality timbers, to individual requirements.
Designed with Edwardian lines, VisTech sash windows are made from a selection of wood types such as Meranti, Oak, Accoya and other options. Each timber window is sourced from FSC certified forests and certified with 'U' Values as low as 1.4 (with argon double glazing option) or 1.2 (with krypton double glazing option) and a Q Lon weather seal.
Timber for the wood is protected by a four stage paint process with Sikkens microporus paint in two undercoats and two top coats. Fakro GB claims no repainting is needed for up to 15 years. Products are guaranteed for ten years.
VisTech casement windows are also engineered from the same range of hard woods, sourced from sustainable forests, and the same guaranteed paint process.
All sash and casement windows from VisTech are bespoke manufactured and come with options for colour and hardware.
Customers can choose from over 200 options on the RAL Classic palate.